UK pet Insurtech startup Napo raises US$17.7 in Series A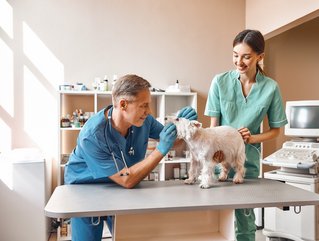 UK pet Insurtech startup Napo raises US$17.7 in Series A nround to drive its growth strategy and provide better holistic pet care
Insurtech startup Napo - the UK-based pet insurance provider - has raised US$17.7mn through its Series A investment round.
According to reports, Napo, which was founded in 2021, is well known for providing fast quotes for pet owners via its streamlined app. Customers pay a £75 excess on treatments and then the insurance provider will cover claims up to £16,000.
To date, the insurtech has provided cover for more than 35,000 pets. It also offers access to round-the-clock online veterinary consultations, as well as obesity awareness resources and expert-led live classes to help owners to train their puppies and dogs, dental coverage, funds to locate missing pets and also, and third-party liability cover.

Top investors back Napo's portfolio of services
The Series A round was backed by three leading investors, which included VC MTech, the pet-focussed Companion Fund, dmg ventures, Sarona Partners, T0 Ventures and FJ Labs. and VC Picus Capital, among others.
Napo generates profit through commission payments from customers. It's business model uses the profits to run the insurtech's team - and the rest is set aside for claims settlements.
The insurtech has proved popular with customers because of the low excess threshold on its cover as well as the additional preventative and holistic services its users have access to.
Speaking about the funding round news, co-founder and CEO Jean-Philippe Doumeng said: "Our mental model is fundamentally different from traditional pet insurance. We are aligning all stakeholders to look in the same direction by helping people to take better care of their pets."
He said that high excess charges from providers have meant that many pet owners find the process of insuring their pets, stressful and costly - especially in the current financial climate. This is also made more difficult when insurers fail to pay out on a claim.
"We want to make claiming as stress-free as possible. We know claiming always comes at tough times and believe our free pet services will help prevent the need to claim in the first place."
Doumeng added: "That way, we don't need to wriggle out of paying when you need us the most. The low £75 excess is our proof to you that we mean it."