UK Insurtech Zego expands partnership with QBE for B2C cover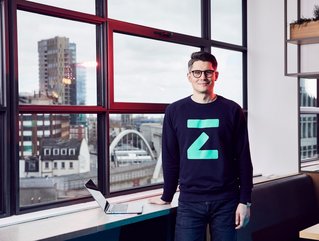 Sten Saar, CEO of Zego
UK-based insurtech Zego expands its partnership with QBE Insurance Group to include B2C offerings with van and car 30-day and flexible policies
Zego, the commercial motor insurance startup, has expanded its partnership with QBE Insurance Group to offer extensive B2C products that are flexible and apply to cars and vans.
The insurtech, which was launched in 2016 and is one of Europe's fastest-growing providers, has, until now, provided cover opportunities for businesses, fleets of vehicles, and self-employed drivers and riders. It combines cutting-edge technology with innovative data sources to offer low-cost cover that delivers swiftly on claims and has a streamlined set-up process.
Meanwhile, QBE Insurance Group provides general insurance and reinsurance, It is headquartered in Sydney and listed on the Australian Securities Exchange. It currently employs more than 11,700 people in over 27 countries.
Zego's dedication to customer-centric products and services
According to reports, the partnership expansion is a testament to Zego's ambition to engage with a smaller group of strategic partners to firm up its offering whilst continuing to innovate towards industry-leading risk assessment and customer-centric products.
Equally, QBE shares Zego's passion for forward-thinking, customer-led solutions and innovation. As one of the world's top 20 reinsurance companies, they are highly supportive of Zego's vision and innovation in the insurtech space.
The expansion comes as Zego continues to shore up its fleet and consumer offerings, with upgrades that help better understand risk across its B2B and B2C app and dashboards.
Speaking about this latest move, Jon Dye, Director of Underwriting (Motor), QBE, explained: "Earlier in the year we were excited to partner with Zego to support them across their fleet portfolio. Zego's innovation in the insurtech sector is very much aligned with QBE's desire to modernise and advance the insurance industry. We have made a fantastic start across B2B and are looking forward to expanding the partnership into the B2C sphere."
Sten Saar, CEO at Zego, said: "Today's news reflects the successful relationship we've enjoyed with QBE to date. Extending our partnership to deliver more tech-enabled, behaviour-led insurance products to these customers emphasises our and QBE's passion for innovation around data and the benefits it can provide drivers – particularly in the current climate. We are excited to see our partnership with QBE evolve as we continue to build our customer proposition."