UK insurtech ARMD raises 300K in Seedrs crowdfunding drive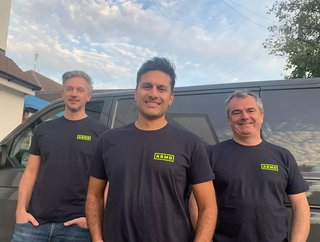 The tradespeople insurtech ARMD looks set to scale and accept overfunding while the round remains open
The UK insurtech ARMD has raised 300k in investment funding in its latest Seedrs crowdfunding campaign. 
The move follows on from ARMD's recent win at Insurathon 2021, an event held by global law firm Norton Rose Fulbright, promoting innovation in the insurance sector. The insurtech earned a lucrative prize pot of £25,000 investment and £25,000 of pro bono legal and regulatory support. Previous winners include the likes of Pluto Travel, Flock Cover, Supercede, and Nexus Mutual. 
The company, which is currently raising equity via Seedrs, the UK's leading equity crowdfunding platform, is addressing a huge market issue as a tool or piece of equipment is stolen from a van every 23 mins, with 54% of tradespeople having experienced a theft at least once in their career. 
These workers are often uninsured, due to a lack of trust in insurers or cost. However, even when insured, it can take weeks to get claims settled, resulting in financial instability and sleepless nights.
ARMD provides tradespeople with cover via its online hub which includes a tool inventory app to digitally record tools and equipment, dedicated tool insurance with fast settlement to insure tools in the event of a loss, an online tool store to replace stolen equipment, and a smart IoT security sensor to protect them from thefts in the first place. 
Funding for tradesman cover insurtech
ARMD hit its minimum target of £300k within 24 hours of the Seedrs campaign going live. So far, more than 150 investors have committed to the tune of £350,000, including leading insurance industry insider Matthew Grant, CEO of InsTech London, and ARMD's founding team, who collectively have over 50 years' experience growing, scaling, and selling technology companies.
Speaking about the latest crowdfunding drive, ARMD Co-Founder and CEO, Devin Chawda, explained: "Tradespeople are under-protected and underserved, representing a £6.5bn plus market opportunity in the UK alone. However, ARMD isn't just about selling insurance or replacing tools when they get stolen; we are about building an ecosystem designed to better protect an unloved and underappreciated segment of the UK's workforce."