Two Three Bird acquires ETA Services for an undisclosed sum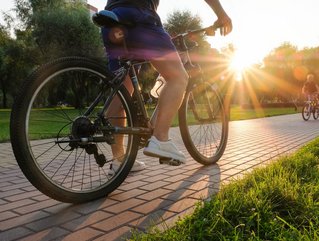 Global insurtech Two Three Bird (TTB) has bought UK cyclist insurtech ETA Services as part of the company's expansion strategy
The UK cycle insurance provider, ETA Services, has been bought by Two Three Bird (TTB) following a two-year partnership between the companies.
According to reports, TTB was already managing the underwriting processes for ETA Services - a collaboration that has been in place since 2020. The company operates in the UK, South Africa, Australia, and the US.
Directors at the ETA said the deal builds on the company's three-decade-long history while ensuring that EY+TA Services can continue to support the cycling community. They added that the insurtech will continue to be committed to "maintaining the highest standard of customer service and ethical practice."
An environmental legacy for insurtech
The insurtech was set up in 1990 by its environmentalist founder, Andrew Davies, who wanted to address the environment's need for a green breakdown service following new motorway proposals in the late 1980s. These projects were set to make a significant impact on the environment and were widely supported by breakdown companies such as the AA and RAC. Within months, the Environmental Transport Association (ETA) was launched.
The company now provides the UK's cycling communities with policies that include roadside assistance, repairs, and theft protection.
Speaking about the new acquisition, TTB chief executive Theo Grobler, said he planned to continue the legacy of Andrew Davies, who passed away in 2021. "We're now incredibly excited to bring the ETA business as a whole into our fold. There are fundamental synergies between TTB and the ETA when it comes to ethical and sustainable transport. Through this acquisition, I hope we will be able to honour and continue with the founder. We believe that more consolidation of the currently overcrowded niche bicycle insurance market will follow, and we hope that TTB can provide capital and underwriting solutions to more agencies in the UK."
Grobler continued, "The acquisition of the ETA strengthens our position in the aim to be the largest insurer of bicycles and electromobility / Green Mobility in the world.
He added, "With the focus on sustainability, ethical and charitable business practices, passion for Green Mobility, and putting people first, the two companies share the same ground rules for their respective businesses – ground rules that will be further pursued and fostered under the new acquisition."