Top 10 digital insurance leaders in the US in 2022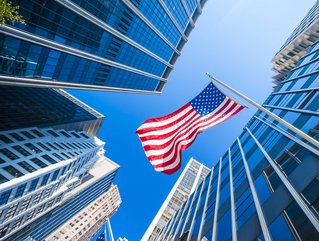 As digital insurers continue to expand across the insurance industry, we list the top 10 US company leaders in 2022
The current economic climate has hit the technology industry hard. But insurtechs are still commanding large sums in the investment space, while collaborative partnerships are at an all-time high. As such, new innovative technologies are continuing to drive disruption across the insurance space, with dynamic leaders navigating the choppy waters to scale their companies during a financial downturn. We take a look at the top 10 digital insurance leaders in the US in 2022.
Role: Tech Entrepreneur, Co-founder and CEO
Company: Lemonade
Latest valuation: US$1.29bn
Shai Wininger, a veteran tech entrepreneur and inventor, launched Lemonade in 2015, having previously founded Fiverr.com, the world's largest marketplace for creative and professional services.
Lemonade, based in New York, is the world's first peer-to-peer insurance company, and recently launched Lemonade Car, while also providing life, health, pet, rental and homeowners cover.
Role: Founder and Chief Risk Officer
Company: At-Bay
Latest valuation: US$1.35bn
With his background rooted in working for two of the world's largest consultancies – Bain and McKinsey – Roman Itskovich was well-placed to break into the fast-paced insurtech scene with the launch of At-Bay in 2016.
The insurtech company provides businesses with a cyber insurance and risk management platform where they can access a range of policies and security insights based on their IT systems and vulnerabilities. At-Bay's coverage extends to information privacy, network security, business interruption, cyber extortion, financial fraud, and media content.
Role: CEO and Co-founder
Company: Collective Health
Latest valuation: US$1.5bn
Ali Diab is the CEO and Co-founder of Collective Health, a tech startup that has helped a whole host of companies from Zendesk to eBay customise their healthcare options.
As a champion of diversity, Diab launched Collective Health in 2013 because he found traditional health insurance companies complicated, slow and difficult to navigate. "Collective Health was founded on the belief that better health insurance is possible. Driven by our mission to make understanding, navigating, and paying for care effortless, we've evolved the way health benefit plans work."
Role: CEO and Co-founder
Company: Oscar
Latest valuation: US$1.5bn
Mario Schlosser is the spirited New Yorker behind Oscar – an insurtech that uses technology, data and design to provide health insurance products to individuals, families and SMEs.
Founded in 2012, Schlosser utilised his considerable background in technology and data to help humanise and simplify the healthcare experience, saying: "At Oscar, we use technology and personalised service to give members transparency into the healthcare system and empower them to choose quality, affordable care. The company aims to redesign health insurance by taking a customer-centric approach."
Entry 6:
Role: Co-founder and CEO
Company: Newfront Insurance
Latest valuation: US$2.2bn
Founded in 2017, Newfront Insurance is based in California and uses proprietary technology to sell and service business insurance and employee benefits, with revenue coming from traditional brokerage commissions.
The company was launched by CEO Spike Lipkin, a 34-year-old veteran of Opendoor.com. Lipkin has been hailed as the driving force behind Opendoor.com reaching a US$3bn valuation. The insurtech's solution facilitates the automated filling in of application forms from multiple carriers with one set of answers.
Role: Co-founder and CEO
Company: Ethos
Latest valuation: US$2.7bn
Peter Colis is the Co-founder and CEO of Ethos – an insurtech startup backed by SoftBank that provides ethical life insurance. The company's mission is to make "life insurance more affordable, accessible and transparent to as many Americans as possible".
Using cutting-edge deep tech and data science to eliminate traditional barriers to life insurance, Ethos' policies require no medical exams, instead relying on more than 300,000 data points and predictive analytics to estimate risk factors.
Role: CEO
Company: Cedar
latest valuation: US$3.2bn
Launched in 2016 by its dynamic CEO, Xiaorui Wang, Cedar is a healthcare insurtech startup that uses advanced data science to customise and simplify the medical payment experience by providing patients with a customer-friendly way to plan for and pay bills.
In March 2021, Cedar achieved a US$200mn Series D funding round, enabling it to move closer towards its goal: to modernise the medical billing process and remove friction for customers.
Role: CEO and Co-founder
Company: Hippo
Latest valuation: US$3bn
Before he founded Hippo Insurance in 2015, Assaf Wand attended an impressive roster of higher education institutes: Reichman University, Interdisciplinary Center, UNSW Business School, and the University of Chicago Booth School of Business. He was also the Founder and CEO of the consumer goods company Sabi, which he launched in 2009.
By 2015, with Wand ready to take on another challenge, Hippo was born and the insurtech that redefined home insurance coverage completely disrupted the space. The company, based in Palo Alto, California, combines home insurance coverage with smart home technology.
Role: CEO and Founder
Company: Next Insurance
Latest valuation: US$4bn
Guy Goldstein graduated cum laude from Tel Aviv University with a bachelor's degree in Business and Computer Science. Something of a daredevil, he was handpicked for an elite group of candidates to train for the Israeli Air Force, based on his record-level test scores and technical aptitude. He excelled and rose to the top military rank of Major, becoming a fighter pilot in one of the world's most respected air force programmes. Ever the prolific innovator, he holds two patents.
As the founder and CEO of Next Insurance, Guy Goldstein is a familiar figure in the US insurance industry. Prior to launching Next Insurance, he was founder and CEO of Pageonce and a member of the company's Board of Directors. He also led inorganic growth expansion acquisitions to develop Hewlett Packard's Business Intelligence strategy.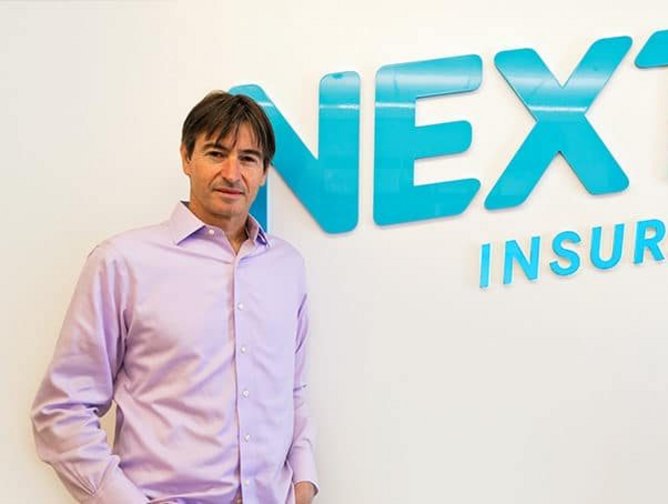 Role: Co-founder and Chairman
Company: Bright Health Group
Latest valuation: US$7.1bn
As the Co-founder and CEO of the most successful digital insurer in the US, Bob Sheehy leads the Minneapolis-based digital health insurer Bright Health Group.
Launched in 2016, the company has enjoyed an incredibly successful journey to its most recent US$7.1bn valuation, with Sheehy at the helm. Fiscal reports put Bright Health Group's earnings on a steady rise, despite the current economic downturn, with US$1.8bn in Q1 of 2022 – up 109% from the same period last year. Bright Health Group has achieved significant scale and currently serves 1.16 million Bright HealthCare members, with over 530,000 NeueHealth value-based patients.
A health insurance industry veteran, Sheehy is also the former CEO of UnitedHealthcare, where he worked for more than 20 years and led all of UnitedHealthcare's acquisitions that were health plan focused during a period of tremendous corporate growth. Prior to that, he served as President and Chief Operating Officer of UnitedHealthcare and Senior Vice President of UnitedHealth Group.