Three Key Trends for Insurtechs Driving Innovation in 2022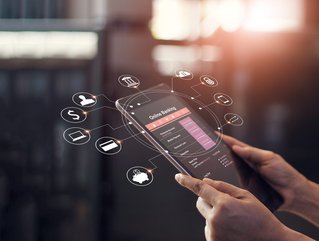 The marketplace is changing - and technology is now the key to scaling and updating legacy insurance companies
Digital transformation is in insurtech in full swing. A recent report by Forrester revealed that investment for digital insurance start-ups is more generous than ever, with global funding for insurtechs reaching US$19.8bn in 2021 - while predictions for 2022 show it will most likely grow exponentially. The race to implement better technologies and innovations that will drive more products to market and provide customers with a frictionless experience, are the main reasons.
#1 Embedded insurance is trending
Like the fintech Buy Now Pay Later revolution, insurtech is experiencing a seismic shift of its own. The embedded insurance space is a total game changer for both customers and the insurance industry across multiple sectors. Innovative companies are developing products that can be purchase swiftly and in just a few clicks at the check-out of retail websites and apps. The results speak for themselves. Research into the technology shows that if customers can purchase insurance cover at the point of sale - needing just a couple of additional clicks to carry out the transaction, they are considerably more likely to invest in an insurance offering.
Currently, most products must be insured by the customer, who seeks out the product after the fact, by searching online for the right protection. However, this can be time consuming - and once an item is purchased, the insurance conversion rate stands at just 1-3%. Compared to embedded insurance, where the conversion rate in 10-20%, the decision is now a no brainer for companies offering P&C cover for purchased products, car insurance and more.
#2 Car companies will launch their own cover to rival insurers
According to a recent statement by Elon Musk, car manufacturers will soon compete with auto insurers by introducing their own forms of cover. Tesla's growing insurance division recently launched its real-time-driver-data insurance product in Colorado, Oregon, and Virginia. The auto insurance is now available in seven states total. Tesla Insurance is also available in California - but lacks real-time driver safety data, due to state regulations.
A recent report by Moody's Investor Services revealed that car manufacturers are becoming formidable competitors to incumbent auto insurers, despite the fact that they have little direct impact on the current insurance market as a whole. Data backs up the findings as Tesla can currently provide cover at a 20-40% discount to mainstream insurers.
#3 Super apps and AI technology are driving customer adoption
It's no longer acceptable for customers to have to fill out claims forms with pens and paper and post them or email them back to the insurer. But despite the swift wheels of technology being in overdrive, these processes are still being used in a vast number of traditional incumbent insurance companies. Customer are voting with their wallets and taking their businesses elsewhere, to insurtechs that can provide them with UBI coverage for their cars in three clicks, and send them a roadside recover vehicle and start the claims process through real time reporting and a super app that uses imaging to assess damage at the roadside.
Super apps, which can manage a vast array of activities and are now increasingly comment in the fintech industry, are also collaborating with insurtechs to provide their customers with the option to insure via the customer's banking app. The system is streamlined and frictionless, and is proving a winner with the growing generation of younger customers who have embraced the benefits of mobile technology.