Teo Blidarus, CEO of FintechOS talks Insurtech & Fintech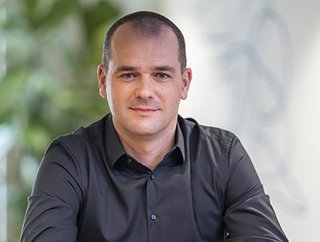 We caught up with Teo Blidarus, CEO and co-founder of FintechOS - a leading digital banking and insurance platform, to discuss the meeting of two sectors
Teo Blidarus is the CEO and co-founder of FintechOS - a world-leading digital banking and insurance platform. He founded the company in 2017 alongside with fellow co-founder Sergiu Negut in 2017. Blidarus is responsible for spearheading and executing the global strategy for FintechOS and growing the company's footprint across international markets. We caught up with him to find out more about what it takes to run a scaling startup and who inspires him.

Who was your childhood hero and why?
As a teenager, I had two main heroes: Bill Gates and Mahatma Gandhi. Whilst it's hard to imagine now, there was a time when Microsoft was a small start-up, rivaling the tech titans of the world. I looked up to Bill Gates and saw him as a pioneer for smaller technology companies, as he proved that you can build something great from just a small starting point.
Gandhi is influential for many reasons, but for me, his leadership style of combining strength and intellect is truly inspiring. A leader that thinks years ahead of their time, all the while forwarding inclusivity and social change, is someone truly inspirational.
What's the best piece of advice you ever received?
The best piece of advice I can share is 'don't try to change people'. Instead of trying to mould someone, I believe that finding positive ways to work together and partnering with the right people is of greater importance.
What was the last book you read - and how long ago did you read it?
The last book I read was 'The Hard Thing About Hard Things' by Ben Horowitz. It's a great read which raises some of the challenges we face as start-ups today.
Name one piece of technology you couldn't live without and tell us why
Communication technology, like Teams or Zoom, has become a fixture in our everyday working lives. These channels allow users to interact as closely to real life as possible, which is critical when we're working remotely or geographically dispersed.
Who do you look up to in terms of leadership and mentorship?
I find leaders and mentors in many parts of my life, including my work and personal lives. At FintechOS, I'm surrounded by a community of people who value both knowledge and camaraderie, which is a great combination. My Co-Founders and supervisory board are just two strands of that community, who I rely on and provide guidance to me.
In my personal life, I find that my children teach me a lot. The great thing about children is that they're unbiased, so it's very hard to change a child's mind or dictate a point of view to them without being asked 'why?'. In my experience, the process of trying to explain, often forces you to consider and think about the answer yourself.
What's the biggest challenge/advantage you've encountered to date in the insurtech industry?
I'm sure everyone will agree that the pandemic posed a major challenge to a lot of companies. However, it also provided an opportunity to put our foot on the gas and start transforming businesses, services and customer journeys at pace.
Similarly, as a start-up or new entrant, you're always at a disadvantage when compared to the larger incumbents. However, this drives you to pursue partnerships and collaborate to transform the industry. Being forced to work hard and find partners can in fact propel you to a better position where you're focused on the end-user and delivering a better service.
Describe yourself in three words
Overall, I'd say I'm a passionate team player. I'm convinced that working together as a team is the only way to achieve great things, and passion sure helps to drive that.
What's new on the horizon for your company - what can we look forward to seeing as the year unfolds?
There's a few things on our radar for this year, 2022 will see FintechOS become a more defined, mainstream technology player in the insurtech space in Europe. Last year, we worked on building some strong partnerships, which we're now seeing come to fruition with some great customers.
Our US expansion will also begin to take shape this year, which I'm really looking forward to. Last year, we launched our US operations and began our first deployment in the banking space with a few partners and LightHouse customers. This is a path which I also see our insurance side taking, as the US provides a big opportunity for us to bring technology to both established players and disruptive, game-changing start-ups.
What inspires you in insurtech today?
I believe Embedded Insurance is the biggest trend that's shaping the industry today. It offers terrific support for hyper-personalized insurance and already accounts for 2% of the total P&C market today, which we believe can rise to more than 25% over the next 3-5 years. If you add health and life insurance to it, then we're looking at something that's worth trillions and is going to massively shape the way the industry is structured.
The ecosystem partnerships that have started to form between various nimble players and established, trusted insurance companies is something that I'm also very excited about. When you combine hundreds of years of experience in covering complex risks with the latest technologies, like self-driving cars and AI, and bring the creation to market through innovative distribution channels, the end customer gains a dramatically improved experience.