Superscript teams up with Amazon Business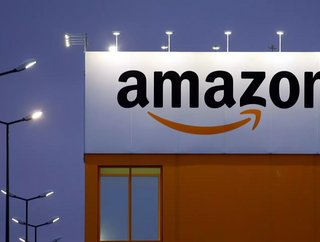 Amazon Business will provide online insurance via Superscript to Business Prime members
Amazon Business has teamed up with the London-based SME insurtech Superscript to launch new tailored online insurance products to Amazon Business Prime members.
The services, which will provide essential cover for micro, small and medium enterprises, and sole traders through the Business Prime membership programme, have been specially designed for operatives that are members of the platform. 
The service also increases the value of membership in the UK as SMEs emerge from lockdown.
Amazon Business and Superscript
According to reports, Amazon chose to collaborate with Superscript, which was founded in 2015, because of the insurtech's combination of proprietary technology and underwriting expertise that can streamline the insurance-buying process for UK Business Prime members, at a 20% discount. 
From the member section, Business Prime members will be able to log in to Superscript using their Amazon account and start the quote journey. The user-friendly solution will reportedly provide them with customised insurance in under ten minutes. 
The flexible cover, which can be managed and amended at any time by logging into the Superscript online customer portal, runs on only a monthly subscription and discounted basis for Business Prime members. 
Customer demand for insurance
Speaking about the strategic partnership, Cameron Shearer, co-founder and CEO of Superscript, said the move was a direct response to the changing needs of UK SMEs following the pandemic. Research by McKinsey has also found that the importance of online insurance provisions to SMEs grew more than any other factor (except price) when considering an insurance provider during lockdown.
He explained, "This partnership is a huge step in the evolution of business insurance. The industry needs to bridge the divide between insurers and customers by providing a quick, smooth buying process that is customer-centric. This means digital-first, flexible, and monthly. 
"We are therefore delighted to partner with Amazon Business to provide this much-needed service for SMEs, and to stand alongside leading tech companies which understand what SMEs need." 
Meanwhile, Deloitte recently found that over 60% of SMEs prefer sourcing insurance from a trusted provider that is affiliated to their business community. Flexibility is also front of mind for many more SMEs now, with nearly half saying they specifically want cover they can change throughout the year.
Business Prime members will be able to purchase the insurance cover that suits their requirements best, including Public liability insurance, Employers liability insurance, professional indemnity insurance, Cyber insurance, Directors and officers insurance, and Office contents & equipment insurance.
Amazon enhanced value insurance
The move follows on from Amazon Business's announcement that is it looking to enhance the value of the Business Prime membership for UK customers by providing access to best-in-class tools and services that businesses need to run their operations smoothly. 
Similar developments have already been actioned in the company's US operations. Business Prime has previously partnered with Next Insurance, the US-based insurtech unicorn, earlier this year to provide flexible business insurance for its US members. Superscript joins fellow best-in-class benefit providers on Business Prime UK, such as Sage (cloud accounting), McAfee (SMB digital security) Compleat (invoice automation). 
"From its inception, Amazon Business has provided business buyers with access to the familiar Amazon.co.uk shopping experience while helping overcome challenges such as purchase workflows, payments, reconciliation and much more", said Molly Dobson, Country Manager for Amazon Business UK & Ireland.  
She added, "As businesses come out of the pandemic and gradually resume normalcy, we want customers to have the best-in-class tools to run their business. We believe Superscript offering its SME insurance products to Business Prime is another example of how this programme provides value and benefits to members."