Suncorp Group speeds up sustainability targets by 20 years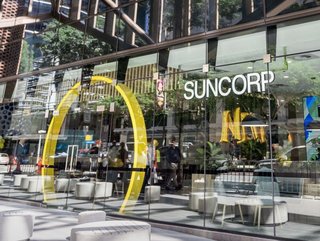 Australian insurance giant Suncorp Group targets have been reduced by 20 years as the industry giant aims to hit net zero by 2030
Suncorp Group, the Australian finance, insurance, and banking corporation, has announced plans to reduce the corporation's net zero timeframe by two decades.
Previously, Suncorp was on a trajectory to hit zero emissions and full sustainability by 2050. But that strategy has now been accelerated, with the company's announcement that goals for sustainability will now be met by 2030.
Suncorp has a robust market reputation for its sustainable solutions for its business, customers, and communities. According to data, 70% of the energy it purchases to operate its buildings is sourced from renewable energy. The insurer is expected to reach 100% renewable power by 2025.
"Our target will be supported by a transition plan to electrify the majority of our fleet by 2027," Suncorp said.
Suncorp Group Insurance takes new steps toward greater sustainability
According to reports, Suncorp brought forward its Scope 1 and 2 greenhouse gas emissions (GHGs) net-zero target after considerable research - and reiterated its core aim to create a sustainable and climate-resilient future for the business and its customers in as early as 2030 by decarbonising its operations through purchasing renewable energy and transitioning corporate fleet vehicles to electric and hybrid.
The move was announced in the group's latest annual report, which included its financial results for the year ended June 30, 2022 (FY22), the insurer.
Sustainable partnerships for Suncorp
As part of the corporation's strategy, Suncorp recently forged a partnership with the electric utility company Diamond Energy to buy electricity from Queensland-based renewable energy sources in the form of renewable energy certificates linked to Valdora Sunshine Coast Solar Farm.
As part of the company's sustainable future-proofing strategy, Suncorp will measure Scope 3 emissions and decide targets on operations, supply chain, and financed emissions, including lending, underwriting, and investment portfolios.
The move does mean that tracking the data created by these new changes will be a challenge for Suncorp. In a statement released about the announcement, the insurer said, "As a financial services company, Suncorp recognises that more than 90% of our emissions sit in our value chain as Scope 3 emissions. Suncorp is committed to supporting its customers, people, partners, and suppliers to reduce their own emissions and transition to a net-zero future."
Suncorp investment in green projects
As well as working to reduce the impacts of climate change and transitioning to net zero, Suncorp has vowed to continue its advocacy for sustainable investment in areas that reduce the impact of extreme weather on households, businesses, and communities.