Stoïk raises US$4.3mn in investment funding in first year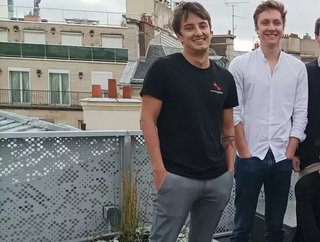 The French-developed cyber-insurtech Stoïk combines insurance & cyber security software services to provide businesses with real-time cyber security cover
Stoïk, the Paris-based start-up, and first cyber-insurtech to combine insurance and cyber security software, has announced a US$4.3mn funding round.
The company, which launched in March 2021, generated the funding in its first few months, with the round led by high-level investors including Alven, Anthemis Group, and Kima Ventures. The insutech has also secured the support of three leading business angels, namely Raphaël Vullierme (founder of Luko), Emmanuel Schalit (CEO at Dashlane), or Henry Kravis (co-founder at KKR).
A Europe-first cyber-insurtech
Stoïk was founded by Jules Veyrat, Alexandre Andreini, Nicolas Sayer, and Philippe Mangematin, and is the first cyber-insurtech of its kind in Europe. The trio of technologists developed the concept as a solution for European business leaders concerned about the rising risk of devastating as cyberattacks.
The company's mission is to protect SME managers from vulnerability to cyber risk through a unique and automated product that combines both security software and cyber-insurance.
The offering operates via a unique subscription that combines security software to continuously mitigate their level of risk, and insurance to transfer their residual risk to a third party.
Additional funding to fuel technical growth for Stoïk
According to reports, the generated funding will enable Stoïk to strengthen its technical teams and to further develop its product into the most comprehensive offer on the cyber insurtech market.
Managing cybersecurity issues is now part of businesses' day-to-day activities as processes are digitized and data and cloud technologies explode. As the threat continues to grow, any organisation can now be affected by increasingly sophisticated computer attacks. While large companies are becoming more vigilant, many small and medium-sized businesses are still struggling to gauge their vulnerability. 
 SME vulnerabilities to cybercrime
Data reveals that SMEs are frequently less sensitised and protected against cyber-attacks and this means they are often a target for cybercriminals. However, breaches result in serious events for businesses, often, ruining their reputation as well as being expensive to address.
A report by ANSSI (National Cybersecurity Agency of France) measured a 255% increase in cyber reports in 2020 by both private and public companies. This proves business leaders frequently take enough steps to protect their companies from such a risk. Figures show this is mainly due to a lack of time, financial resources, and in-house technical skills. Security tools exist, but they are complex and costly and while insurance products exist, they are rare, difficult to subscribe to, and very limited.
Stoïk's solution to cyber attacks
Speaking about the company's aims and objectives, Jules Veyrat, CEO and co-founder of Stoïk, explained, "In 2021, being the victim of a cyber-attack is the most feared risk for French companies. Our mission at Stoïk is to offer a complete, effective, and affordable cyber-insurance solution that allows managers to focus on their core business, thus freeing them from yet another mental burden". 
 Stoïk provides; 
A cybersecurity insurance product created in partnership with major insurance companies, amongst which Acheel

A security software to monitor companies' infrastructure in real-time

The main objective is to facilitate business leaders with a clear understanding and control of their cyber risk exposure, with the help of the experts' enablement.  
"With this initial funding round, we intend to expand our teams to become the reference in cyber-insurance in Europe," added Veyrat.
Thomas Cuvelier, Partner at Alven, concurred, "While cyber-attacks are on the rise, only 5% of businesses in Europe are currently insured against these risks. The combined offer of insurance products and software protection seems to us to be an excellent response to the needs of SME managers, with very significant market potential."
He concluded, "This global and innovative offer and the vision of the co-founders convinced us to support them in their first fundraising".
Image: Stoïk's Paris office team