South African Insurtech Naked raises US$17mn in Series B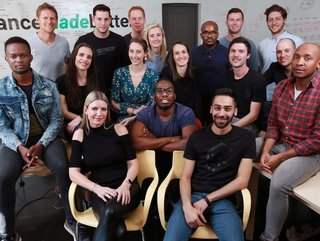 The South African auto and P&C insurtech has Naked raised US$17mn in its latest Series B round to boost growth strategy and improve the protection gap
Naked, the South African auto insurtech headquartered in Johannesburg, has raised US$17mn in its latest funding drive.

Launched in 2018, the company, which has a fully digital offering that enables customers to insure cars, valuables and homes, raised the capital, with the International Finance Corporation (IPC) leading the Series B round.

The AI-driven insurtech company was founded by actuaries Alex Thomson, Sumarie Greybe, and Ernest North, with a view to creating a more accessible, convenient and transparent insurance experience. They began developing the concept and systems in 2016, launching two years later. Naked has built an end-to-end digital platform that enables customers to manage their entire insurance experience online from an award-winning app.

Naked: Bringing frictionless digital insurance solutions to market

Naked's entirely digital solutions enable customers to get quotes, buy insurance and manage their policies and claims all through the insurtech's state-of-the-art super app. The insurance provider's AI-based system reportedly offers seamless customer convenience, and enables the company to reap significant cost savings from automation and pass them on to customers in the form of lower premiums.

However, Naked's business model is also in contrast to the traditional model where insurers' profits depend on how much they pay in claims. Instead, Naked charges a fixed percentage of customers' premiums. In years when claims are lower than expected, the surplus goes to communities and good causes chosen by customers. The initiative, called the Naked Difference, removes the conflict of interest at the heart of traditional insurance from Naked's business model because the company isn't focussed on profits when it processes claims.
Pioneering digital insurance in emerging markets

South Africa currently has a wide protection gap. One major factor is the high levels of poverty and inequality in the country. Many people simply cannot afford to purchase insurance coverage, or they prioritise other expenses over insurance. In addition, there is a lack of understanding about the importance of insurance and how it works, particularly in rural areas.

Speaking about the latest round - and Naked's future-proof plans, Alex Thomson, co-founder of Naked, explained "More than five years ago, we set out to create an insurance platform that people would love for being fair, convenient, and transparent, at game-changing prices. Since our launch in 2018, we have been overwhelmed by customers' enthusiasm for our offering and have exceeded our growth targets every year.

"We are excited to bring new investors on board in this funding round as part of accelerating our growth plans. This investment validates our position as a pioneer of fully digital insurance in South Africa, and will enable us to grow our team, continue to invest in technology that puts customers in control, and to expand into new markets."

Adamou Labara, IFC Country Manager for South Africa added: "Improving access to insurance products is a key driver of financial inclusion in South Africa as it has the potential to preserve assets, increase incomes and reduce uncertainties. IFC's investment in Naked will help increase the penetration of tech-driven insurance in the country and contribute to job creation and economic growth."
Digital insurance adoption in South Africa
Insurtech in South Africa has grown rapidly in recent years. Digital insurance, where insurance products and services, are provided through online platforms and mobile applications, is increasing in popularity
One of the main benefits of digital insurance in South Africa is that it allows insurance companies to reach a wider audience, particularly younger, tech-savvy customers who prefer to use digital channels to buy and manage insurance policies. This has led to increased competition in the insurance industry and has driven down prices for consumers.
Major players in the digital insurance market in South Africa include Naked, Pineapple, and Yalu which offer a range of insurance products using AI, machine learning, and other technologies to provide customers with a personalised insurance experience.
Key insurtech trends in South Africa
Another key trend in digital insurance in South Africa is the use of data analytics to better understand customers and their insurance needs. For example, some insurers are using data from social media and other sources to assess the risk profiles of customers and offer more customised insurance policies. This approach is known as "insurtech underwriting" and is seen as a major opportunity for insurers to improve their underwriting and risk management processes.
Despite the growth of digital insurance in South Africa, there are still some challenges to be addressed. One of the biggest challenges is the lack of access to digital channels, particularly in rural areas where internet connectivity is poor.

Another challenge is the need to educate consumers about the benefits of digital insurance and how to use online and mobile channels effectively. Overall, however, the future of digital insurance in South Africa looks bright, with many opportunities for innovation and growth in the years ahead.