Socotra reports 71% revenue growth and 75% customer increase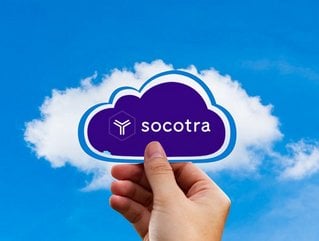 Socotra has reported a 71% revenue growth paired with a 75% increase in its customer base in 2022 as the insurtech continues to scale at pace
The open API insurtech provider, Socotra, has reported robust 2022 results, with 71% increase in revenue and a 75% growth in customers.

Founded in 2014 and based in San Francisco, Socotra is an industry leader that provides open APIs, a product-agnostic data model, and out-of-the-box capabilities to manage the entire policy lifecycle, making insurance innovation faster, easier, and more affordable.

The insurtech has a robust reputation and is a modern, enterprise-grade core system that enables global insurers to accelerate product development, reduce maintenance costs, and improve customer experiences.

Demonstrating strong momentum and demand for its software and market-leading approach to overcoming the insurance industry's barriers to innovation. Socotra's impressive financial growth report is in contrast to many insurtechs currently struggling in the economic downturn.

The news follows the announcement that 13 additional insurers went live on Socotra in 2022; including MS Amlin, Lavalier (a subsidiary of Berkley Asset Protection), and Bamboo Insurance. Overall, Socotra saw a 117% growth in policies managed on its SaaS platform.

The company also closed a US$50mn Series C funding round, led by renowned venture capital firm, Insight Partners, giving it a total of $96mn raised to date. On the heels of this achievement, Socotra acquired Avolanta to deliver the insurance industry's only unified agent and customer portal.
Offering flexibility and speed to market

According to reports, while 2023 is expected to see many insurtechs leaving the industry or being acquired as funding dries up, Socotra's platform enables insurers to achieve the benefits of speed-to-market and the growth they desire. Users can also choose to integrate Socotra's advanced core platform with their legacy tech, or simply replace it altogether. Furthermore, carriers of all sizes can remain competitive in an industry that's leaping into the modern age.

The insurtech also provides complete insurance solutions connecting the industry's best software providers, integrated and market-ready. For example, in 2022, Socotra continued to address the industry's need for flexibility and speed-to-market with the launch of Socotra App MarketPlace. The first-of-its-kind insurance technology ecosystem built on open APIs, App MarketPlace is now being used in live production, giving insurers instant access to 35 industry-leading software and data providers through a simple click-to-run experience.

This degree of connectivity positions insurers well for the Rapid Connection Age, where insurers must connect, upgrade, and swap out technologies quickly and easily in order to stay competitive.

Speaking about the company's latest report, Socotra's Founder and CEO, Dan Woods, explained: "Socotra's strong growth in 2022 was the result of our team's dedication to delivering industry-leading products and services to the insurance industry."

He added "By sticking to our principles of providing our customers with API-driven, true cloud technology that enables faster time to market and lowers costs, we're demonstrating our commitment to helping them modernise their infrastructure. As the industry moves into the Rapid Connection Age, Socotra will be there to support insurers, making sure they have a reliable partner on their journey."