SAP Fioneer: Innovating partnerships for the insurtech space
Dirk Kruse, CEO of SAP Fioneer, gives us his insights on changes and challenges in the insurance and fintech space
SAP Fioneer celebrated its first anniversary in September 2022. A company in its own right, it is still, nevertheless a member of the SAP family. SAP Fioneer is also the launchpad of Amplify Insurtech, a new partnership platform that acts as a launchpad for insurtechs and provides a host of tools and solutions to enable and encourage digital ecosystem partnerships.
We caught up with Dirk Kruse, CEO of SAP Fioneer, to find out more.

Tell us about your role and how you came to be involved with SAP Fioneer?

I have a long track record in the SAP business, having been involved with financial services my entire life. I started on the consulting side, and later on, on the sales side. My last role at SAP was as a member of the board of SAP Germany, running old service industries, financial services, but also media, telco, professional services, and logistics.
I've been in management positions for the last 10 years at SAP. We have a very strong portfolio. We have experience in all the global markets over 25 years. We recognised that we needed to become much more agile and innovative when it comes to platform ecosystem approaches and the integration of partners, for insurtechs, and fintechs.
We were looking for a solution that would give us much more autonomy, and we announced the idea to create a joint venture. We took four or five months actually to build a company from founding the legal entity to implementing IT systems, processes, et cetera. Then the launch of SAP Fioneer happened in September 2021.
Tell us about Amplify Insurtech? What is it? What's its purpose? What changes is it driving in the insurance industry?
The partner ecosystem is a very important aspect of SAP's business model. Looking at it from a previous SAP point of view, the ecosystem was mainly based on traditional system integrators. We realised that we needed to add something more to our partnership approach in order to integrate both fintechs and insurtechs It is not sufficient anymore to serve the market in a traditional way. Amplify Insurtech is a win for all customers because it's a pre-integrated ecosystem consisting of the Fioneer core insurance solution that includes policy management, claims, collections and disbursement, and so on. We have cutting-edge technology and we have an open-core platform with which to integrate. This is an additional value for our clients because it offers our platform, our cloud services plus differentiating capabilities of our ecosystem.
Amplify enables InsureTechs to become part of the digital ecosystem and offer their services to our customer approach. But at the same time, it's also a differentiator for us because we can integrate those services jointly with our InsureTech partners to win new clients in the insurance business.
In terms of Amplify Insurtech, who would be your primary customers in the market? What's an ideal customer for this product?
Our insurance platform basically covers to date all the key businesses in the insurance industry. Our strongest footprint is in the Asian market life business. We are the leading provider with all the key players in Asia. Japan is a very strong market for us, as is Korea. We have a presence in China.
Insurance markets are not as standardised as banking markets. Obviously, there's life on the one-hand side, there is P&C on the other. We are also in a couple of markets, a strong provider of P&C business and platforms.
In Germany, we are seeing new ideas in the mobility space. So, you can see the traditional business changing and we see more and more. The Amplify programme is an invitation to the insurtechs to become part of this business and then jointly, with us, also enter new markets.

So, what trends are we seeing emerging in insurance, and what will be the big disruptors in 2023?
As SAP Fioneer, we are actually the glue - the platform which connects the corporate world - and up to 80% of the corporate world is running on SAP technology. If you then look into the insurtech market, we see that we on the one hand side have a couple of insurtechs focusing on technology. Things like AI for instance. But on the other side, it's around user experience. It's around new business models and platforms sitting on the customer relationship. So, that's basically the trends we see. There are a couple of differences because that's what you asked for initially between InsureTechs and banking.

How do you see the future of fintech and insurtech developing over the next five years?
We definitely see that the insurtech market is maturing. It's becoming more relevant. With our open core and open insurance strategy, we definitely see a market for our collaboration with insurtechs. I still would say the fintech market is a little bit mature. It's a bigger market. It's a broader market. I see more use cases and they're a little ahead on the learning curve, but it's definitely maturing.
We see a consolidation of the market. Getting the financing up and running is getting more difficult. We see a couple of companies maturing. We see a lot of acquisition activities in the market, so it's getting more mature, but on the other side, it's also getting more consolidated. But I think we have reached a point where you can really see material business and opportunities out there.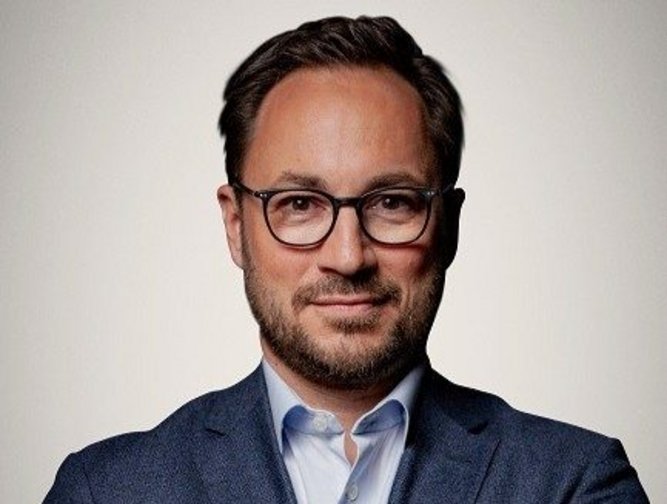 Dirk Kruse, CEO of SAP Fioneer