SafetyWing enables health insurance for remote workers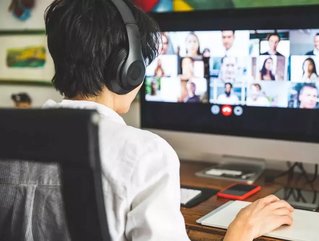 Norwegian insurtech SafetyWing has secured a US$8m investment to develop its insurance products aimed at remote workers...
Norwegian insurtech has secured an US$8m investment to develop its insurance products aimed at remote workers.
Capturing the zeitgeist of an era where digital technology is enabling people all over the world to work remotely, the company's original demographic ("digital nomads") has grown substantially because of the COVID-19 pandemic.
"We're here to remove the role of geographical borders as a barrier to equal opportunities and freedom for everyone," says the SafetyWing's website. It accomplishes this with three products:
Policies can be bought prior to or during a visit to a foreign country. Using a monthly subscription-style payment structure, the company states that claims/reimbursements can be processed within seven days and a 24/7 support team is available to handle enquiries across every timezone. 
Remote working: The future of insurance
CEO Sondre Rasch Forbes that SafetyWing plans to explore bringing every aspect of conventional worker insurance to the rapidly growing global remote workforce:
"As we're approaching this product, we're essentially just taking each [part] of this social safety net, starting with health and then we're doing the rest. The next on our to-do list is remote retirement.
"The biggest part of making our product is to deal with the fact that it's a highly regulated product across many jurisdictions and we have to make something that's legal everywhere and at the same time that it doesn't become so complicated that it's hard to understand." 
While the regulatory hurdles that need to be overcome will be a challenge, there's no denying that current workplace trends make further research into the issue essential. McKinsey's of the situation in the US found that, "More than 20% of the workforce could work remotely three to five days a week as effectively as they could if working from an office."
Now that attitudes to working-from-home among business leaders have changed favourably, it seems the only major impediments to its continued adoption will be comparable worker benefits and levelling-up internet infrastructure. With SafetyWing pioneering a new method of insurance specifically targeting this market, at least the former issue could soon be resolved.