INSTANDA: Global developments in life and health insurance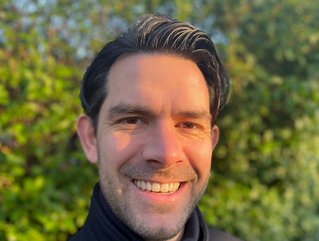 INSTANDA's Will Wood discusses the state of Life and Health Insurance across North America, the UK, Europe and Africa, and looks at how technology is driving both verticals forward
InsurTech Digital speaks to INSTANDA Director of Life and Health, Will Wood, about updates in life and health insurance from across the globe
As insurtechs have started to proliferate the market, the speed of innovation and products on offer at life and health insurers are changing rapidly. However, in a diverse global market – the picture looks different across jurisdictions.
We speak to INSTANDA Director of Life and Health, Will Wood, for the latest on health and life insurance in each of these different regions.
Can you paint a picture of how health and life insurance is evolving in North America?
In North America, there has been some significant movement in the Life insurance space when it comes to eApp capability. Consumers are getting better digital experiences on the front end and, new players have emerged. However, there is still a lot of work to do to digitise the policy administration layer to drive out operational inefficiencies and remove paper processing.
One of the struggles this creates is where eApp capability has been designed and integrated (where possible) into existing policy administration platforms, there is inevitably work to do to re-integrate into a new platform undoing the previous work. The companies getting ahead of the curve here are being smart and using technology platforms that do the eApp as well as the policy administration layer.
I saw a great presentation at LIC earlier this year where an insurer took a best-of-technology approach to stay away from larger traditional platform providers. This gives the flexibility to swap different components in and out in the future rather than doing one large, costly re-platform.
How do things differ across the pond (the UK)?
In the UK, the Life and Health market is moving. The individual life market has been stuck for a while on systems that started to get bedded in 15-20 years ago and, the itch to move again is becoming apparent.
Thinking of the new consumer duty regulation that will be in place for insurers from 31 July 2023, making changes to meet new requirements is challenging and can be costly. Those more daring in the market are starting to use wearable devices as a way to differentiate but, getting this right is not simple.

The proposition is complex and usually involves an ecosystem approach to make it work with insurtech that can plug and play. This will be an area that continues to emerge and will be more of the norm in the coming years but, insurers need to be working with the right tech now to benefit from this in the future.

The group life market is an exciting area that brings complexities in a number of different areas. One of the most challenging is the different data formats employee information is received in and then requires uploading into a system. Companies like Untangl can help with the transformation of data into a common format which platforms can then ingest. The more progressive Insuretech platforms then have the capabilities to create administrator and member portals to allow ease of running the scheme and making changes.
The Health market has a flood of new technology from lots of different parts of the value chain. This market has probably seen some of the biggest movement when looking at platform replacements across private medical insurance and cash plans.
I think a lot of this has to do with COVID which, has placed pressure on the NHS which, has seen a demand for these products but, PMI can be too highly-priced for some and, cash plans don't always have all of the benefits people are looking for.
This inevitably means new propositions. EquipsMe was ahead of the curve here and is providing something a bit different to traditional products. New and existing business platforms which can provide operational efficiencies and the ability to provide distribution and user portals will continue to become more important and, as you get to claims, no-code platforms like 360Globalnet will digitally transform insurers in the same way INSTANDA does.
What about the rest of Europe and Africa?
Looking across Europe and Africa, there is a similar story to the UK, but with the added complexity in Life insurance; a lot of products are investment-backed.
This is keeping insurers locked into older ways of working and with migration required, it is starting to become apparent that an ecosystem approach with a core platform, investment administrator, and migration expert is key to getting insurers off existing technology and on to new breed technology.
How is technology helping insurers problem solve across markets worldwide?
When it comes to technology solving problems in the market, a few key ones I've seen recently:
Being able to quickly reprice in the market. Even changing prices can be a time-consuming process but having technology that can work with complex actuarial databases which can then plug into new technology platforms creates great flexibility. Optalitix is a company in this space and doing really well.
Furthermore, medical U/W is always a core conversation across any of the global markets, and being able to rapidly plug and play into a tech platform that has a comprehensive rules engine can be a great way of reducing operational costs and making customer journeys more seamless. I'd use UnderwriteMe as an example of a company pushing forward here and moving into different geographies.
Elsewhere, when it comes to data analytics, AI, and understanding your customer base and using this to inform the next best actions then companies like Atidot are doing just this.
I'd also like to mention a relative newcomer to the PMI market. Yarowa is making it easier for customers to get to the right medical professional by using technology to understand the customers' ask and then rapidly recommending the medical professional best placed to meet their needs.
How is AI driving technological innovation even further?
On a broader topic, I think everybody accepts that generative AI is coming, across all industries. The potential for this in the life and health insurance markets is no different.
I expect over the coming years we will see technology that quickly reads across multiple sources of information to inform customers on the type of policy to take out that best meets their needs, robo-advisers have been talked about for some time but have never really made it.
This could be a stimulus for the rise of these tools. When it comes to claims I expect claims assessment will become a quality-checking exercise because generative AI will be able to look at all the medical history of a claimant, consider all the policy history information and summarise a recommendation based on the information. Let's see what happens.
******
For more insights from InsurTech Digital, you can see our latest edition of the InsurTech Digital here, or you can follow us on LinkedIn and Twitter.
You may also be interested in our sister site, FinTech Magazine, which you can also follow on LinkedIn and Twitter.
Please also take a look at our upcoming virtual event, InsurTech LIVE, coming on 18th-19th October 2023.
******
BizClik is a global provider of B2B digital media platforms that cover Executive Communities for CEOs, CFOs, CMOs, Sustainability Leaders, Procurement & Supply Chain Leaders, Technology & AI Leaders, Cyber Leaders, FinTech & InsurTech Leaders as well as covering industries such as Manufacturing, Mining, Energy, EV, Construction, Healthcare + Food & Drink.
BizClik – based in London, Dubai, and New York – offers services such as Content Creation, Advertising & Sponsorship Solutions, Webinars & Events.