DocDoc and QBE partner to launch health insurtech solution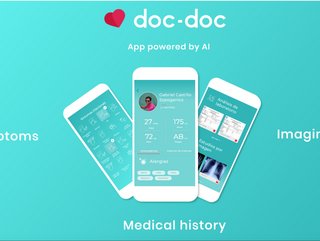 Health insurtech DocDoc and QBE Singapore have formed a partnership to launch a new health insurance solution
DocDoc, the Singapore-based digital health insurance provider, has forged a strategic alliance with QBE Insurance Group Limited to launch a new health insurance product.

Called Group Medical Prestige, the new solution will initially be available in Singapore, with a view to rolling it out across Asia in the coming months.

The move comes as market demands for better and more flexible health insurance options within the Asian marketplace increases. The partnership will be of benefit to both companies as DocDoc will provide members with personalised information that will enable them to make informed decisions when seeking healthcare across the Asian Healthcare market.

Technologising healthcare insurance across Asia

According to reports, the insurtech's data-driven platform uses state-of-the-art technology and clinical informatics as well as AI to optimise customer's healthcare requirements. DocDoc's AI engine called the Heuristic for Outcome, Price, and Experience (HOPE), also enables significant cost advantages for customers and partners.

In a statement released by DocDoc, the insurtech said the partnership with QBE will function as a means to eliminate the reliance on legacy system approaches, as DocDoc makes use of its automation and personalisation practices, which reduce cost and inefficiencies as well as enhancing the customer experience.

It said: "For DocDoc, this collaboration personifies our evolution from an insurance technology provider to becoming the primary architect of game changing health insurance solutions. For QBE, this collaboration marks an exciting opportunity in the fastest growing segment of insurance in Asia and the prospect of becoming the preferred health insurer for employers and their employees."

DocDoc is differentiating healthcare in APAC

Speaking about the collaboration, Cole Sirucek, Chief Executive Officer and Co-Founder of DocDoc explained, "We are ecstatic to partner with QBE Singapore in advancing our collective vision of enabling a more resilient future through innovation. The health insurance market in Asia has witnessed an increasing number of exits that underpin issues centred around profitability and scale. We believe that this is driven by legacy inertia within the industry preventing innovation and the transition to a digital, member-centric approach."
Meanwhile, Ronak Shah, Chief Executive Officer at QBE Singapore commented, "The collaboration with DocDoc holds steadfast to our ongoing commitment to leverage digital technologies to provide a user-centric experience for employers and employees alike. DocDoc's approach to simplifying employee's experience in finding care is exactly what the industry needs. Moving forward, we remain focused on creating a customer-centric business that is increasingly digitally enabled."