Regulatory changes in UAE to drive insurance market growth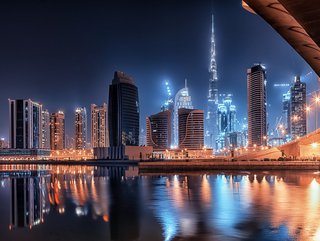 Regulatory changes in UAE to drive insurance market growth
A report from GlobalData reveals the general insurance market in UAE is set to grow 13.2% thanks to regulatory changes in the country
The United Arab Emirates (UAE) general insurance market is expected to see 13.2% growth in 2023 thanks to revised regulatory frameworks and rising insurance premium rates, according to research from GlobalData.
Health insurance driving growth
GobalData's insurance database reveals the general insurance market accounted for 82.3% of the country's insurance industry in 2022, and regulatory changes now mean this vertical of insurance is expected to see significant growth in the next year, with health insurance premiums on the rise after coverage was made mandatory in the UAE.
In fact, personal accident and health insurance are already leading general insurance models, accounting for 57.6% of gross written premiums in 2022. The introduction of new technologies could help grow this vertical further still.
Swarup Kumar Sahoo, Senior Insurance Analyst at GlobalData, says: "Health insurance, which was made mandatory in Abu Dhabi in 2006 and Dubai in 2014, has also been made mandatory across the UAE in the first quarter of 2023. As a result, health insurance is expected to play a major role in driving the overall general insurance growth starting in 2023.
"An increase in the average health insurance premium will also drive the growth of personal accident and health insurance in 2023. The health insurance premium increased due to the growth in claims following COVID-19 and high inflation in the country. The average health insurance premium grew by 6% during Q1 2022 and Q3 2022 and by 5% between Q3 2022 and Q4 2022, further grew by 20% during Q4 2022 and Q1 2023.
"Post-Covid developments such as the introduction of mandatory health insurance and the rise in health insurance policy prices are expected to drive the UAE general insurance market to grow at a CAGR of 9.6% from AED34.6 billion ($9.4 billion) in 2022 to AED54.8 billion ($14.9 billion) in 2027."
Growth support from property and motor insurance
With 16.2% of the general insurance market, property insurance in UAE supports health insurance in the country's general insurance category, alongside motor insurance which saw premiums grow an average of 7.5% during Q1 2022 and Q4 2022.
Sahoo adds: "The increase in motor insurance premiums started showing in the Q4 2022 renewals. Motor insurance premiums grew an average of 7.5% during Q1 2022 and Q4 2022. The newly introduced safety features and expensive auto parts have also pushed up motor insurance rates."