Is Russia About to Experience an InsurTech Boom?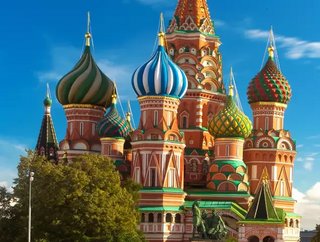 New data shows Russia's general insurance industry is experiencing a steady growth trajectory following a pandemic slump
The general insurance industry in Russia has woken up and is gaining growth momentum, reports a new study from GlobalData, suggesting the former Soviet nation may well become a boom town for insurtechs.
Russia's insurance market experienced a slump over the pandemic period but is now showing encouraging signs of recovery, with a CAGR of 4.9% and a healthy growth rate, leaping from $16bn in gross written premiums 2020 to $19.3bn in 2025 if the status quo is maintained. However, momentum is expected to continue building, and so this growth prediction is a conservative estimate. 
Russia's insurance market
The insurance market in Russia is dominated by three main sectors. They are Personal Accident and Health (PA&H), Property insurance and Marine, Aviation and Transit insurance. 
Personal accident and health (PA&H)

is the largest general insurance segment in Russia, having accounted for 33% of GWP in 2020. The segment grew at a slower rate of 3.1% in 2020, compared to the 14.4% growth seen in 2019, due to pandemic-induced lockdown restrictions. This segment recovered in early 2021 as corporations increased benefits they were offering to employers in group health insurance policies. This segment alone is expected to grow at a CAGR of 6.1% until 2025

Property insurance

is the second biggest segment within Russia's general insurance industry, accounting for 23.8% of the general insurance GWP in 2020. This is also forecast to grow at a CAGR of 6.1% during 2020-25 and is being driven by the government's infrastructure development drive.

Marine aviation and transit (MAT)

This segment accounted for 20.3% of Russia's general insurance GWP in 2020. MAT insurance in Russia fell by 6.9% in 2020 as a result of border closures and travel restrictions during the pandemic. The segment is predicted to expand at a CAGR of 3.7% from 2021 to 2025, motivated by a resurrection in travel and an increase in oil exports.
Is Russia an emerging marketplace for insurtechs?
Insurance in Russia is a fairly immature industry. The marketplace began to form in the early 90s following the fall of Communism and after the first commercial businesses began to develop. Prior to this, there were just two insurance operators, and both of them were state-controlled. They were Rosgosstrakh, dedicated to domestic personal insurance, and Ingosstrakh focused on foreign trade operations.
However, since then, the market has undergone significant growth, and there are now almost 200 insurance companies in Russia - although the market share is led by just 10 operatives that collect an estimated 70% of the annual gross written premiums. Moscow is also the insurance hub, collecting around 60% of the GWP. National companies dominate the marketplace, and although some foreign companies have entered the space, they make up only a very small percentage of businesses. These foreign operatives are also mainly reinsurance lines that service global programmes managed by companies abroad. 
This situation is exacerbated by the fact that foreign brokers are prevented from offering services in Russia, with the exception of reinsurance. Digital insurance is beginning to trend - however, there are still a number of problems with it in terms of implementation due to the restrictive elements of the marketplace. But, growth and progress suggest Russia is on track in terms of embracing more digital insurance services.
Russian insurance industry revival
Speaking about the rising growth rate in Russia's insurance sector, Ashish Raj, Insurance Analyst at GlobalData, explained, "We are seeing clear indications of a Russian revival in 2021, with the country's economy expected to grow by 4.1% by the end of the year as it benefits from rising oil and energy prices." 
He added, "As the economy recovers, more people will leave the house for work or leisure (inviting the higher risk of injury), make property purchases, and travel – all activities that lead someone to seek insurance services. On top of that, Russia has some favorable government policies that provide invaluable support to companies in this space."