Richard Hartley, CEO of Cytora, talks insurance technology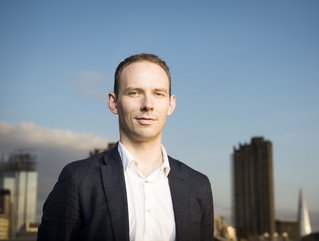 Richard Hartley, CEO of Cytora, spoke to InsurTech Magazine about his vision for a better insurance industry and how technology has influenced change
Can you tell me about Cytora?
Cytora provides a configurable platform that enables commercial insurers to process risks across multiple intake channels at greater efficiency and accuracy. Cytora digitises every incoming risk, augments them with additional data sources, evaluates them against the underwriting appetite and priority rules, and routes them to downstream systems for automated or manual underwriting.
What is one of the best pieces of advice you have ever received?
To focus on great execution. Ideas tend to be cheap; bringing them into existence so that the world gets better is much harder. Focus, passion and grit fuels a team to shape a product over time so that it can solve important problems.
What effects do you think creating digitising risk and introducing automated risk processing will have on the industry?
It will enable more risk in the world to be transferred to capital efficient financial markets. It will enable insurers to write more risk, at the right level of profitability, without adding cost. This will benefit businesses as more risks they face will be insurable and the frictional cost of risk transfer will progressively reduce.
What are three of the top technologies which have been introduced into insurance, and how do they benefit the industry?
1. Machine learning is huge opportunity in insurance to drive efficiency and augment human decision making.
2. Entity resolution (which is powered by Machine learning) is foundational building block of digitising risk workflows - enabling entities from different data sources (e.g. addresses or client names) to be linked together.
3. IoT and computer vision are both introducing new types of data into the insurance value chain enabling insurers to understand risk at a more granular level.
What can we expect from Cytora in 2022?
Cytora is demonstrating in live deployments that the scalability that the industry badly needs and has been searching for for a long time can be realised through technology. As we scale the number of customers we are powering across their most important risk workflows continue to grow and as we increase the number of live deployments, insurers are unhooking premium growth from expense growth, and in parallel, providing brokers and customers with better, faster service. Scaling this impact on the industry is our mission and we are fully focused on this in 2022.