Qover raises US$25m for its digital insurance revolution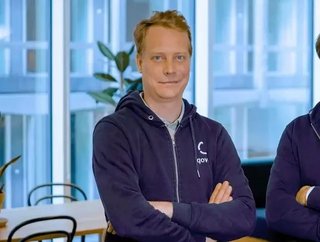 Belgian insurtech Qover, a leader in digital B2B insurance solutions, has generated $25m in a Series B round to drive expansion worldwide...
Led by with participation from , , and , the company's total capital raised so far sits at $43m.
Headquartered in Brussels, was founded in 2016 on the realisation that modern insurance must integrate digital tech if it's to serve customers effectively. As such, its creators launched the world's first 'insurance as a service' platform for use on a global scale.
Fully digital native, capable of being seamlessly integrated via a suite of Open APIs, competitively priced, data-driven, and providing a one-stop-shop for all insurance needs, the company has already seen very positive results:
One million people covered
Available in 32 countries
95% customer satisfaction score
Bringing innovation to insurance
In December 2020, Qover its partnership with UK challenger bank . One of Europe's foremost fintechs, the bank's decision to leverage and embed Qover's solutions forms part of its ongoing capacity expansion to become a bona fide super-app. 
Qover itself is reportedly now planning an expansion of its own, both in Europe and the world. In particular, the company will be focusing on recruiting business development and marketing specialists to drive sales.
"Digital-native players are increasingly looking to Qover to help them accelerate their growth and this is just the beginning," Quentin Colmant, CEO and Co-Founder of Qover. 
"Our mission is to connect all the platforms to our fully embedded insurance solution. This new fund will boost our ability to respond to the needs of an exploding market and continue to innovate in providing seamless digital experiences."
Margaret Perchik, Principal at Prime Ventures, noted that Qover is bucking a longstanding insurance industry trend, namely the seeming reluctance to innovate or move beyond tradition:
"Qover has built up a technology stack that allows them to launch and embed almost any insurance product and offer it across borders quickly and reliably, making them a trusted partner to both the digital economy and incumbent insurers. 
"The business has seen phenomenal growth over the past year, signing landmark customers across a number of high growth verticals and we are thrilled to be backing Quentin and Jean-Charles on their journey to scale globally."
Pictured: Jean Charles Velge, Co-Founder (left) and Quentin Colmant, CEO and Co-Founder (right)
Image source: Qover