Previsico appoints Johnny Stubbs as Partnership Manager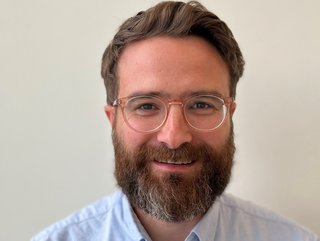 The live flood forecasting insurtech Previsico has announced the appointment of a new Partnership Manager to prioritise its strategic partnerships
Previsico, the live flood forecasting insurtech startup, has announced the appointment of Johnny Stubbs to the role of Partnership Manager.
Stubbs, who was formerly UK Head of Insurance and Business Development at Getsafe and Operations Manager at InsurTech Unicorn, Zego, will work closely with Previsico's CEO and COO to drive business development across the UK and US insurance markets.
His responsibilities will include building client-centric plans to help Previsico's clients and partners achieve their strategic goals. Stubbs will also work in parallel with the marketing team to develop co-marketing, sales, and client enablement programmes.
Previsico prioritises ecosystem partner management
The insurtech's next generation live flood forecasting solution combines on-the-ground IoT sensors, the latest weather data from the Met Office and IBM, and their advanced flood modeling capabilities to address the increasing global issue of surface water flooding for insurers, corporations, the public sector, and governments.
The new appointment follows Previsico's expansion strategy as the company has recently received investment by Foresight Group, a listed private equity, and infrastructure investment manager.
In March 2021, Previsico also partnered with Zurich and BT in a market-first pilot across 5,000 UK locations to plug a major flood forecasting gap around surface water flooding and significantly reduce the cost of false alarms. Previsico also partners with Liberty and Generali to support their corporate clients.
Speaking about the new appointment, Jonathan Jackson, CEO of Previsico, explained: "Johnny brings a wealth of experience from the insurance and technology sectors within the fast-paced start-up environment. He is extremely knowledgeable with the proven skills to develop successful partnerships. He comes at a time of growing demand for our services and will be a real asset to Previsico and our clients. We are delighted to have him on board."
Stubbs also said of his new role, "I'm excited to join the award-winning team at Previsico to help the company to deliver on its mission, to minimise the impact of flooding, globally, by predicting flooding to protect people and their properties. I look forward to supporting Previsico's growth and building strong partnerships within the insurance market."