Pie Insurance partners with Talage, Bold Penguin, Tarmika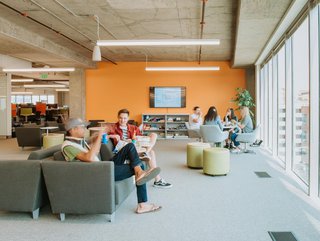 Pie Insurance has parnered with Talage, Bold Penguin and Tarmika as part of the insurtech's growth strategy
Pie Insurance, the specialist provider of cover for small businesses, has forged three, key partnerships to drive its solutions in the marketplace.
The partnerships have been chosen to enhance Pie Insurance services to its customers, and include new quoting services as well as submission management enhancement.
Pie's workers' compensation insurance has been tailored to the needs of small businesses, providing coverage directly through the company's website, via independent insurance agents, and through payroll providers. The quoting process for small businesses also obtains decisions on 73% of class codes when they access the company's partner portal.
New partners for Pie Insurance
The insured, which is also a leading tech-enabled provider of workers' compensation insurance to small businesses, has chosen to partner with Bold Penguin, Tarmika and Talage - an API-driven submission management platform for commercial insurance.
Bold Penguin provides state-of-the-art quote and bind commercial insurance. The commercial insurance exchange connects customers, agents, and carriers to match the right quote. Founded as an insurtech innovator, the company rapidly increases speed-to-bind of commercial insurance.
Meanwhile, Tarmika specialises in seamless quoting for independent agents, speeding up a process that is often time-consuming and complex - and provides a single-entry solution designed to streamline the quoting process.
New markets for Pie insurance
The news follows the insurtech's recent announcement earlier this year, that it was moving into two more US states, namely Alabama and Oregon. The expansion increased Pie Insurance's footprint to include 38 states and Washington, D.C., representing 89% of small businesses in the US.
Speaking about the partnerships, Dax Craig, president and co-founder of Pie, said, "We aim to work with partners that share our strong belief in the power of technology, and its ability to make small business insurance more affordable and simple."
He added, "Bold Penguin, Talage, and Tarmika have built world-class, digitally connected platforms that provide insurance agents with the tools they need to quickly quote and bind policies on behalf of their clients. By offering Pie to their widespread network of agents, we'll be able to deliver on our mission of empowering small businesses to thrive more efficiently than ever before."