PIB Group acquires Zorab Insurance Services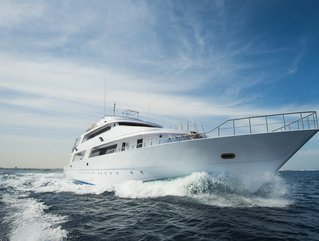 UK's PIB Group has announced the acquisition of specialist marine and P&C insurer, Zorab Insurance Services (ZIS)
The UK insurance advisory business, PIB Group, has announced the acquisition of the specialist marine and P&C broker, Zorab Insurance Services.
Launched in 2015, PIB is a growing group of insurance advisory businesses that has scaled rapidly through strategic acquisitions. Zorab Insurance Services (ZIS) meanwhile, is a specialist provider of marine and P&C solutions that primarily supports high-net-worth clients and has a global reach.
Founded by David Zorab in 1990, ZIS, which is also based in the UK, has a robust marketplace reputation and a satellite office in Palma, Mallorca.
According to reports, the provider takes a hands-on, 24/7 approach to support its client base by combining technical expertise and personal experience to serve a wide spectrum of marine-related fields – from racing to pleasure cruising, and from working on the boats to building the crafts.
Zorab Insurance services provide cover for high-net-worth marine clients
Among its offerings, Zorab provides property insurance, marine insurance for yachts, crews, and businesses, corporate insurance, and claims management.

Speaking about the acquisition, David Zorab said, "I am very excited that Zorab Insurance Services has become part of PIB Group. Our ambition has always been to remain focused on being a niche player. When we started to consider a new home, we felt PIB was a natural fit because of their own focus on attracting specialist businesses. We are looking forward to being part of a bigger entity while being able to retain our unique selling points and continuing to invest in and grow our team."
Zorab also explained that ZIS that PIB's investment would enable ZIS to scale and serve its current customers more efficiently. He added, "Our USP is that we are a specialist broker, so we can talk directly to an owner or their yacht manager using our wealth of knowledge to speak sensibly, and truly understand what our clients' requirements might be."