Peachy Co-founder & CEO on launching a new health insurtech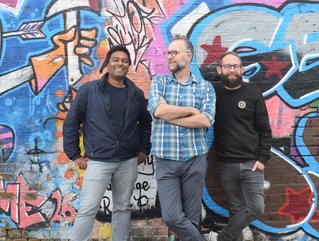 CEO, Dr Amit Patel (Left) and fellow Peachy founders Darren Bex and Dan Parker
Dr Amit Patel, CEO Co-founder of Peachy - a digital health insurance startup in the UK tells us why patients need more options to help manage their health
Dr. Amit Patel is the Founder and CEO of Peachy - a new health insurance insurtech that is offering low-cost, flexible cover for those seeking an alternative healthcare route in the UK. The company, which recently raised US$1.6mn in funding from a panel of large investors, is also the only health insurtech to be accepted into the FCA 'Sandbox', the programme that enables new companies with innovative new propositions to go to market with real customers with the regulator's approval and guidance.
We caught up with Dr. Patel to find out why he launched Peachy, what the company's core goals are, and what the recent funding round will mean for the the insurtech.

You already had a successful career as a surgeon, so, what prompted you to launch Peachy? Is there a story there?

I have been lucky enough to have several careers. I initially started out as a NHS surgeon and changed careers to become a strategy and M&A consultant in 2007, working across the financial services, healthcare and life science sectors. After that, I worked for Bupa in a variety of senior roles in strategy & M&A most recently as a corporate venture builder. I had come to a position in my career where I wanted to back myself and build something from scratch, from the ground up – with a view to addressing real customer problems where others had failed and leveraging technology to build a digital business that is fit for the new digital world.

Making the leap from full-time surgeon to entrepreneur and CEO must be challenging - how have you found it - and what's been instrumental in helping you find a way forward?

Entering the start-up space is a tough gig – particularly at my stage of life where I have a family, children, and financial commitments. I started on my own which was pretty lonely. However, my wife has been a rock in supporting our family whilst I have been busy building Peachy. I am also hugely grateful to my parents for being my biggest backers and providing support from the sidelines. Things really unlocked for me as my co-founders Darren Bex and Dan Parker came on board. We share the same ideals and vision for Peachy and most importantly, trusted me enough to take the risk and go on the start-up journey with me. Without them, Peachy would remain a dream …

Tell us about Peachy - why the UK marketplace need it, and why it's different from other health insurance companies?

Meaningful innovation in the health insurance space has been near non-existent. All the while, customer expectations around the product, price, and servicing have been evolving at an unimaginable pace.

Peachy is serving millennials – whether as individuals or teams within micro and small businesses. Research shows that millennials account for approximately a third of all interest in health insurance, but price is the main barrier to convert this demand with most people only able to afford a maximum of £20 a month. The younger generation also expects simple, digital products, services, and customer experiences. Couple that with the current strain on the NHS and sky-high waiting times and increased demand for mental health services due to the pandemic, and you have a very underserved target audience. That's where we come in.
Customers can sign up with Peachy in minutes and craft a plan that suits their needs and wallet. Our app allows customers to manage their whole plan in a few taps – perfect for the people used to doing everything on their phones.

Insurtech companies in general are facing a number of challenges - investment being one of them. How are you navigating this with Peachy?

With my co-founders, we decided a while back that we would bootstrap our journey to launch. We have just raised our first round from friends and family which includes our professional network. We have been incredibly fortunate to win over investors with our vision, team and product. It helped that we had a working product and that we were FCA regulated before we sought investment. Many of our investors are insurance industry veterans that see the same issues and challenges as us and firmly believe that we have the right founding team and product vision to address an underserved market.

Does the health insurance industry need more medically trained CEOs, in your opinion? If so, why?

I think the industry needs to consider the balance of medically- versus non-medically-trained folk in health insurance companies whether at CEO level or below. Delivery of a successful proposition requires cross-functional expertise and doctors and allied health professionals have a definite role in this context, particularly given their understanding of the health care journey for customers but also how treatment pathways can affect claims costs and clinical outcomes. I would like to see a better balance with more commercial medics entering the sector at all levels.

Health insurance in the UK is considered a luxury among the majority of people. How are you addressing the protection gap for lower-income consumers?

With our product, we bridge the gap between low-cost, low-cover cash plans and high-cost, high-cover PMI. We've designed our benefit structure with greater flexibility by unbundling and enabling personalisation of annual limits (even for hospital care). As a result, Peachy plans can start from less than £10 per month (depending on customer age and home postcode), whilst always including unlimited virtual GP consultations and mental health cover.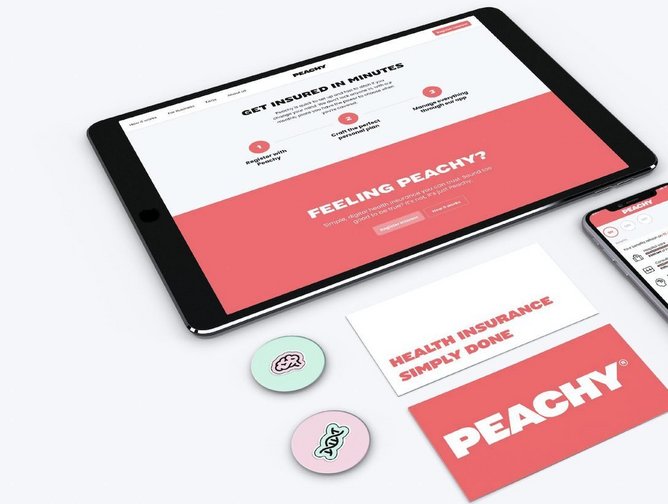 How are you incentivising your customers - and what sorts of services is Peachy offering?
Peachy plans are customisable to fit everyone's needs and wallet, so customers can flex what benefit modules and limits they have – even for Hospital Care. We are on a mission to be the UK's first truly digital health insurance – so everything is managed through the Peachy app, including booking and seeing a virtual GP, checking cover, make claim, searching for healthcare professionals, and contacting us via in-app chat. We've also started to enable e-booking for healthcare providers. For example, customers can electronically book an appointment from our app into Ascenti, our partner and the UK's largest provider of physiotherapy.
Health insurance is a growing space in the UK - what sorts of technologies would you expect to see becoming mainstream in the next five years or so?
I think technology will enable a proliferation of digital-first pathways of care – this goes beyond virtual primary care and into virtual outpatients and digital hospitals. Now, this may not be applicable for all specialties and customers but there will be certain segments where the possibility exists – for example, dermatology, endocrinology, etc. This has the potential to make healthcare delivery more scalable, efficient, and climate-conscious whilst improving customer experience. Technologies that enable aspects of this will certainly start to get traction.
What's next for Peachy? Is a launch in Europe on the cards, for example? Or new products and services?
We are currently developing our SME proposition which is due to launch when we exit the Financial Conduct Authority sandbox. With this, we will be able to serve small and micro businesses alongside individuals. Alongside this new proposition, we have a steady stream of new features to enhance our digital-first approach in the pipeline. We are also engaged in several exciting partnership discussions with incumbents around how our platform could power existing and next-generation propositions – watch this space!