Top 10 health insurtechs by total funding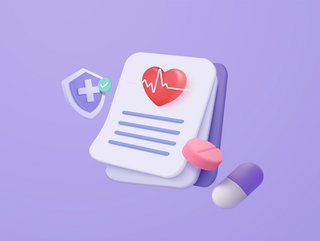 Top 10 health insurtechs by total funding
InsurTech Digital Magazine looks at the Top 10 health insurers by total funding
As the growth rate of insurtechs continues its upward trend, we look at the highest-funded insurtechs in the health insurance industry.
10. Acko (US$458m)
Founded in 2016 in India, Acko leverages technology to provide seamless and customer-centric insurance solutions. With its user-friendly mobile app and website, the insurtech offers a range of insurance products as well as health, including motor and travel insurance. Acko has secured US$458m in funding since its founding and utilises data analytics and AI algorithms to personalise policies and streamline claim processes. Acko's customer-centric approach, coupled with its focus on technology-driven solutions, has positioned it as a prominent player in the insurtech industry.
9. Alan ($531.5m)
Raising $531.5m since its founding in 216, French health insurtech Alan offers a range of digital health insurance solutions. Through its user-friendly platform, the insurtech aims to simplify the insurance experience by providing transparent policies, easy enrollment and efficient claims processing. The company emphasises customer-centricity and utilises technology to enhance user satisfaction. Alan's innovative approach and commitment to improving the health insurance landscape have contributed to its growing popularity among individuals and businesses seeking accessible and modern insurance solutions.
A more well-established digital insurance platform provider, eHealth has secured $578.7m in funding since its inception in 1997. The company operates as an online health insurance marketplace, connecting consumers with a wide selection of plans from reputable insurance carriers. The platform offers a streamlined and convenient experience for comparing, purchasing and managing health insurance policies. eHealth's robust technology infrastructure enables users to access comprehensive information, customer review, and pricing details to make informed decisions.
Waterdrop is an emerging insurtech company, established in China in 2016. Offering a range of microinsurance products with a focus on health and critical illness coverage, Waterdrop utilises a crowdfunding model on its platform, allowing individuals to pool funds and support each other during times of need. Waterdrop's unique approach aims to provide affordable insurance options to underserved populations. China's upcoming insurtech has generated $631.4m in total funding since its 2016 founding.
Collective Health is an established US insurtech that specialises in employer-sponsored health insurance. Founded in 2013, Collective Health offers a comprehensive platform that integrates benefits administration, claims management, and personalised healthcare navigation. By leveraging technology and data analytics, the company aims to simplify the complexities of healthcare for employers and employees alike. Collective Health's platform provides real-time insights, streamlined administrative processes, and improved employee experiences. The company has garnered recognition for its innovative approach to transforming the employer-sponsored health insurance landscape, generating $719m in total funding.
Fifth on the list of Top 10 health insurtechs is Lyra Health, receiving $910.1m in investment since its founding in 2015. Lyra Health offers a comprehensive digital platform that connects individuals with mental health providers, therapists and treatment resources. The company utilises data-driven insights to match individuals with appropriate care options and offers evidence-based therapies through telehealth and in-person sessions. Lyra Health's platform aims to improve access to mental health services and streamline the treatment process for individuals and employers.
Clover Health is an established insurtech company that focuses on Medicare Advantage plans in the US. Founded in 2013, the insurtech aims to improve healthcare outcomes for seniors by leveraging data analytics and technology. The company's platform combines advanced data analysis with personalized care coordination to enhance the quality and efficiency of healthcare delivery. Clover Health offers a range of services, including primary care, medication management and chronic condition support. While the company has faced scrutiny regarding its business practices and regulatory compliance, Clover Health continues to play a significant role in the insurtech industry, particularly in the Medicare Advantage market. It has received $1.3bn in total funding since its inception.
Founded in 2012, Oscar Health utilises technology and data analytics to provide personalized and user-friendly health insurance solutions for families and individuals in the US. With $1.6bn in total investment, the insurtech makes the Top 3 health insurtechs by total funding. The company's platform offers easy online enrollment, a mobile app for managing policies, and access to virtual healthcare services. Oscar Health emphasises preventive care and provides additional perks like fitness tracking and telemedicine consultations.
With $2bn in total funding, Devoted Health sits second in our list of Top 10 health insurtechs. The company, founded in 2017, specialises in Medicare Advantage plans, providing comprehensive and personalised healthcare coverage for seniors. Devoted Health integrates advanced technology, data analytics and care coordination to enhance the overall healthcare experience. Devoted Health's platform offers a range of services, including primary care, prescription drug coverage and telehealth options. The company places a strong emphasis on preventive care and provides additional support for chronic conditions. While relatively new compared to more established competitors, Devoted Health has gained recognition for its customer-centric approach and commitment to improving healthcare outcomes for Medicare beneficiaries.
Top on our list of most funded health insurtechs sits US-based Bright Health, with $2.4bn in total funding. Founded in 2015, Bright Health aims to transform the healthcare experience by combining innovative technology with comprehensive coverage for individual and family insurance. The company offers a range of health insurance plans that emphasise coordinated care and personalised support. Bright Health's platform integrates advanced data analytics and predictive modelling to improve healthcare outcomes and optimise costs. The company also focuses on developing strong partnerships with healthcare providers to enhance the quality and accessibility of care. With its customer-centric approach and commitment to value-based care, Bright Health has established itself as a significant player in the insurtech industry.