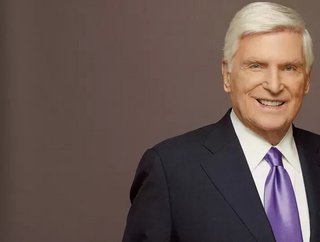 Patrick Ryan is the CEO of Aon Corporation and is responsible for driving transformation the US insurance industry
American insurance billionaire, Jack Ryan, currently serves as CEO of the Chicago-based wholesale brokerage and specialty insurer, Ryan Specialty Group.
Despite being a leading figure in the US insurance scene for several decades, Ryan's early life reveals a story of hard work and determination, as well as a good amount of initiative, which helped him reach his goal. 
The son of an Irish-American father who ran a Ford dealership in suburban Milwaukee, Ryan was no stranger to hard graft. Reports suggest that as soon as he could, he worked to pay his way, spending his high school and college summers shoveling concrete to help build Milwaukee's central freeway system. 
Later on, his entrepreneurial spirit carried him through the final years of education as anecdotes state that during his senior year, he earned $8,000 (a massive sum at that time) selling personalised scrapbooks to dorm residents.
Ryan graduated in 1959 from Northwestern University with a bachelor's degree in finance and literature and immediately found work in the insurance business. He joined Penn Mutual's Chicago office as a life insurance agent, and by 1962, he had founded the first Finance and Insurance (F&I) department at Dick Fencl Chevrolet in suburban Chicago.
The department sold insurance products on behalf of Continental Casualty Company - and is now the primary subsidiary of CNA Financial. It was a groundbreaking event for the industry - and Ryan's actions changed the way auto dealerships operated in terms of insurance products. 
By 1964,  Ryan had branched out on his own and founded Pat Ryan & Associates, a brokerage and underwriting agency.  The company ran a training programme that was created to teach licensed agents and place them in auto dealerships. The entity enjoyed huge success - and by 1968, was selling US$15mn premiums annually. 
Sensing the time was right to expand, Ryan took out a loan to finance the sale of a dormant insurance company. This enabled him to underwrite the products his company was selling. Once again, the move proved to be a genius one - and transformed Pat Ryan & Associates into a nationwide business that began operating across the USA. 
By 1971, with $25mn in annual sales, Ryan made the firm a public entity. The stock offering helped raise capital to meet Ryan's long-term goal, which was "diversification from a single line of insurance to multiple insurance products."
A rebranding in 1976 followed the IPO, changing the firm's name to Ryan Insurance Group. The following year,  he acquired retail brokerage units from Esmark Inc, and expanded the firm into "risk management services for commercial and industrial clients". Two years later, James S Kemper agencies were acquired too, further expanding the firm's purchasing power. 
More mergers to success
By 1982, with Ryan at the helm, it became clear his leadership was a driving force within the industry. Ryan Insurance Group merged with another heavyweight firm, Aon, and the entire entity became known as Aon Corporation.
Philanthropy and humanitarian work
A keen philanthropist, to date, Ryan has given away more than $600mn to various charities and organisations through a charity that he runs with his wife, Shirley, called the Shirley W. Ryan Foundation.
In September 2021, he donated $480mn to Northwestern University - its largest donation to date. Ryan was the chairman and CEO of the Chicago 2016 Olympic bid committee and is currently chairman of World Sport Chicago, an organisation that was created from Chicago's Olympic bid.
A keen supporter of the arts and education, Ryan is also a benefactor of the Art Institute of Chicago Building's modern wing addition and former chairman of the board of trustees at Northwestern University. 
He and his wife Shirley (pictured in the main image) met in 1961, and have three children.