Open Insurance reveals global expansion plans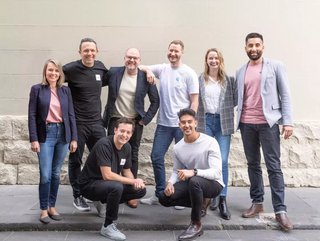 Insurtech Open Insurance has just raised US$13mn from international investors
The Australian insurtech Open Insurance has raised US$31mn in a Series B funding round from several international investors and is now seeking to enhance its global presence. 
Commonly referred to as just Open, the insurtech, which was founded in 2016, is an embedded finance company that builds and manages infrastructure for the global insurance industry.  Based in Sydney, Australia, and Auckland, New Zealand,  Open primarily offers embedded insurance products that are managed with application programming interfaces.
The insurtech, which doesn't have an insurance license and therefore needs to partner with insurance companies, is also a  Certified B Corporation. Cetrtified B Corporations are a growing group of ethically-minded businesses that include the ice-cream maker Ben & Jerry's and clothing company Patagonia.
Insurtech in Australia
New data from the latest report by AllTheResearch has led to a number of market predictions that show the insurtech sector, worth US$5bn in 2020, will reach a valuation of $11bn by 2027 with a growing CAGR of 10.80% from 2020 to 2027. 
Speaking about the company's expansion plans, and the swift survice the insurtech provides, Open's founder and CEO Jonathan Buck told journalists, "No customer in the world wants to spend any more time than they need to on buying insurance and managing their insurance."
He went on to says that providing the 'fastest insurance' for customers is about making buying it fast, simple to understand, and automated.
"We're continually looking at ways of making the process and the provision of insurance more efficient so we can pass those prices on to customers," he said.
Low-cost options 
Open also plans to offer better product flexibility and pricing options to enable customers to pay what they want, for levels of coverage. This aspect will be facilitated along with plans for Open to launch in the UK and New Zealand in the coming months. 
"We always wanted to build a multinational company," said Buck.
The company has grown up in Australia and is about to enter the New Zealand market. By early 2022 Buck expects Open to also have a presence in the United Kingdom and he wants the company to have a positive impact on its investors. 
"We want to leave a positive impact on all stakeholders. So that's our employees, our community, our environment and our customers - and we measure that impact," said Buck.
He continued, "There are some insurtechs that take a very small slither of the insurance life cycle and use data and technology to improve or inform or enhance that for insurers.
"We act very much like a full-service insurance company and do everything, so we create products, we price products, we sell the products to a customer, we create the entire customer experience," he said.
Open also facilitates the policies from quote to claim, collects the premiums, pays the claims, deals with disputes, and renews the policies.
"All of the things that most insurance companies do," said Buck.
Currently, Open partners with Holland Insurance, which underwrites its policies and is a shareholder. The insurtech's flagship product is Huddle Insurance which provides car and house insurance.
"The policy is issued by us and managed by us. Claims lodged will go through to our teams and our technology will sometimes approve your claim automatically and when it isn't, our team will help you get your car and home fixed up," Buck said.
He added, "In addition, our platform supports a number of what you'd probably call white label brands and the best known of those is Ahm."