Novidea hires new Head of UK Delivery as scale-up continues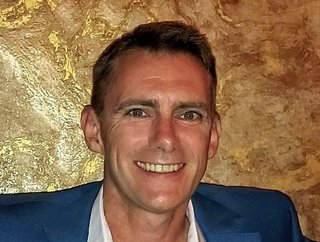 Matt Richards, Head of UK Delivery, Novidea
Novidea has hired Matt Richards as the insurtech's new Head of UK Delivery as the end-to-end insurance platform continues to scale-up
Novidea has hired Matt Richards as its new Head of UK Delivery, as the data-driven cloud native insurance platform scales up to meet market demands.
The global insurtech provider which enables brokers, agents and MGAs to reduce costs and drive growth, delivers solutions across the entire distribution lifecycle. Matt Richards, who has stepped into the the new role of Head of UK Delivery, will be responsible for Novidea's continued delivery of consistent high standards and services across its wide customer base.
According to reports, Richards will also develop the UK team and delivery partners to ensure the business continues to scale on demand and to help streamline operational processes.
Novidea appoints expert in client delivery and project management
Richards specialises in Client Delivery, Project Management, and Account Management. The former Professional Services Director at Eurobase, an international software and service provider also worked NIIT (Room Solutions) as a senior project manager.
His appointment follows a series of others at Novidea that are part of the insurtech's scaling strategy. They include Peter Gregory from SSP Worldwide, Paul Richmond, previously at broker Price Forbes, and insurance IT firm DXC, Tom McFarland, formerly of AON and Sequel.
Speaking about the new appointment, Ben Potts, UK MD of Novidea, said: "At Novidea, we are bringing in top talent to support our London market and UK regional customers. Matt brings a wealth of experience to ensure the smooth running of our project delivery and the implementation of our data-driven, cloud-native insurance platform, which is enabling our customers to transform and digitise their businesses."
Richards added: "Novidea is on a fast track to success. Its data-driven platform is transformational for businesses looking for the most effective ways to remain competitive as the industry starts to truly embrace digitalisation."