NEXT Insurance partners with LegalZoom for embedded solution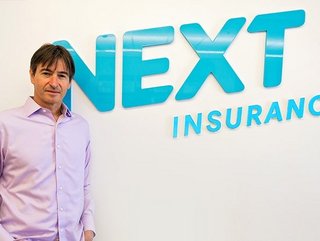 Guy Goldstein, CEO of NEXT Insurance
NEXT Insurance and LegalZoom's partnership will provide embedded experiences for SMB insurance to help small businesses and reduce the protection gap
NEXT Insurance, a leading small business digital insurance provider in the US, has partnered with LegalZoom ​​​​​​​ to offer embedded insurance services to SMEs and micro businesses.
Launched in 2016, the fast-scaling insurtech uses AI and machine learning to simplify the purchasing process and provide more affordable coverage. Headquartered in Palo Alto, NEXT has also received a total of US$881mn in venture capital funding.
Meanwhile, LegalZoom is the current industry leader in online business formation and is also expert in legal, compliance and tax solutions. The company follows a technology forward approach when it comes to partnerships, products and services for SMBs. LegalZoom also recently partnered with Wix prior to its collaboration with NEXT Insurance, which enables LegalZoom's customers to gain access to a simple, unified experience.
According to reports, the partnership will help small business owners to create and protect their business online. As part of the offerings, NEXT's fully embedded insurance solution, NEXT Connect, enables small business owners to swiftly obtain a quote for small business insurance and buy a plan tailored to them them without leaving the LegalZoom platform.
There is a large protection gap for US small business owners, says LegalZoom
LegalZoom carried out a survey of small business owners and revealed that only 9% of entrepreneurs indicated that they already had business insurance when creating their business.
This is despite the fact that having business insurance is a vital step when setting a company up for success. From providing benefits to employees, to protecting a business from damages to protecting customers – business insurance is critical, and sometimes legally required, for businesses in the US.
Speaking about the partnership, Kathy Tsitovich, Chief Corporate Development & Partnerships Officer, LegalZoom, explained: "LegalZoom is committed to investing in technology that helps support small business owners every step of the way, and the embedded integration in LegalZoom's platform with NEXT helps us deliver on that commitment."
She continued: "The technology-first approach we have taken with NEXT allows us to create tailored experiences for our customers while giving them the confidence that they are setting-up their business for success."
NEXT Insurance is committed to assisting small businesses
The core aim of NEXT is rooted in helping small business owners thrive through providing access to customised and affordable insurance policies online. Partners like LegalZoom are solving a significant pain point for small business owners and are empowering entrepreneurs to seek out customised, technology-first solutions that enable their businesses to grow and scale.
Guy Goldstein, CEO and co-founder of NEXT, said: "Insurance and legal services are two very complicated, yet critical, aspects of starting a business,. NEXT's partnership with LegalZoom simplifies this process by providing an embedded solution that enables customers to instantly get a quote and purchase insurance without leaving the LegalZoom platform."
He added: "We are thrilled to work with LegalZoom and address the full coverage needs of those looking to form a small business."