Nepalese farmers to receive subsidised cover via Stonestep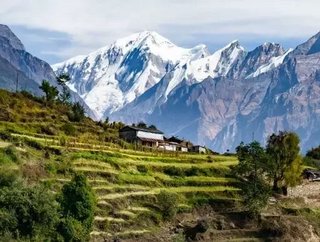 The new cover has been developed through a partnership co-funded by InsuResilience solutions Fund will be subsidised by the federal government...
Vulnerable Nepalese smallholder farmers and their communities in Western Nepal, will receive subsidised cover against flooding following the formation of a new partnership between the InsuResilience Solutions Fund, the insurtech Stonestep, and the federal government of Nepal.
According to reports, the new collaboration is a parametric risk transfer mechanism and is being managed by the Frankfurt School of Finance and Management. It is also receiving funding from KfW Development Bank and it monitors rainfall and flood flows through hydrometric gauging stations. 
Historical data shows that although Nepal is at risk of multiple natural disasters including flooding and landslides. Such events seriously impact the welfare and livelihoods of communities on an annual basis. The effect on the economy is drastic as 65% of the population still relies on agriculture to survive, and farmers contribute 27% of Nepal's annual GDP.
Subsidised insurance premiums
The federal government is helping to fund the initiative alongside several microfinance organisations and community based enterprises that will act as distribution partners as well as insurance policy holders.  
The NGO, Practical Action, local insurance company Shikhar Insurance LTD and the Switzerland-headquartered Stonestep, formed the partnership to implement the project.
Stonestep is famous for changing how insurance is delivered in emerging markets. The company specialises in streamlining the insurance value chain – from policy underwriting to distribution to claims – in order to offer risk products, often for the very first time, at mass market prices. 
Speaking about the company's philosophy, Stonestep's Founder and CEO, Brandon Mathews, said "For most people around the world, life is extremely risky: if people lose their home, they're not checking into a hotel. If they have an accident, there's no ambulance. Stonestep's unique insurance platform can cover such risks for emerging consumers, and XL Innovate's investment will help us implement this solution, beginning in Asia. Microinsurance as a Service is a sustainable business model that can catalyze economic growth for all levels of society."
Over the past five years the insurtech has expanded into Singapore, the Philippines and Myanmar. ISF is also providing co-funding for the product development of the new innovative insurance solution.