Marta Padilla of wefox discusses Women in Insurtech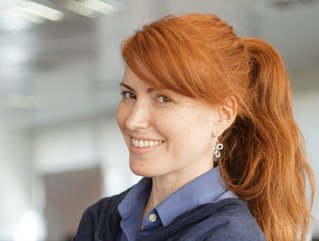 Marta Padilla is the new Vice President of Software Engineering for Digital Customers at wefox. We caught up with her to talk insurtech and diversity
Marta Padilla is the new Vice President of Software Engineering for Digital Customers at wefox. Her new role involves leading all client application development teams. Prior to wefox, Padilla established and managed delivery centres for both Cofco Agri and Allianz Technology, where she was in charge of an organization of more than 100 people and a budget of more than US$11mn. She is multilingual and has worked in the US, the UK, Switzerland and France for more than 15 years in the Commodity Trading and Insurtech markets, leading teams with great diversity. We caught up with her to find out more.
Tell us about your role - what does it involve - and how did you get there?
I just joined Wefox as Vice President of Engineering for Digital Customer. As such, I am responsible for managing the different squads developing software in the Digital Customer areas.
I align with Product Management and other areas of the business to define and execute our technical strategy, and I lead engineering teams to continuously improve, maximize quality and implement our digital strategy.
It is also my responsibility to be an advocate for the customer's right to know exactly how disruptive technology is being designed, deployed, and maintained. I started my career more than 20 years ago as a software engineer, and since then I have been growing as an engineer but especially as a leader within the IT-sphere: first as a project manager and scrum master and later as a delivery manager and head of delivery.
What attracted you to the industry - and the sector you are currently in?
I am a software engineer by trade, and I have always been into technology. I used to code 'attempts' at video games when I was a teenager and later I followed my passion working as a developer and IT manager in several companies in different countries.
A few years ago I started working in insurtech and I loved the possibilities of helping others and the challenge that adopting technology represents for traditional insurance companies.
What are the biggest challenges facing your particular area of expertise at this moment in time, and why?
First and foremost, the great demand for professionals, given the exponential growth of the tech industry and the lack of software professionals in the market. This is a common challenge for all industries with a strong technological basis.
For the insurance business, an important challenge is how to apply technology to real, useful business cases. We need to find real applications that provide useful value to our customers and/or make us more profitable and not just follow the 'hype'.
If you weren't involved with insurtech, what industry would you have chosen to work in, and why?
I would probably like to work in an industry related to sports, as long as I could do it in their technology departments. I love the energy and the passion in which the sports industry thrives.
Is diversity a problem in the insurance industry? - and if so, what should we be doing about it?
We are still facing challenges when it comes to diversity in the insurance and IT industries.
There is work to be done, however, I have seen and consider myself part of the change in mindset and attitude in the last years.
We should keep pushing for diversity and inclusion but also acknowledge what we have achieved so far, and rejoice in the creativity and results that diversity makes possible.
If you could give one piece of advice to a younger you, what would it be and why?
Be bold, and don't be afraid to speak up.
How do you see your particular specialty developing over the next five years?
I think that the need for leadership in engineering teams will increase even more.
As leaders in tech, engineering managers, directors, and vice-presidents as well as CTOs need to understand how to handle the changing market requirements and new technologies, but also how to lead empathically and in an agile way.
We need to embrace new styles of leadership and learn how to harness the power of new technologies, managing delivery by keeping the 'eyes on the ball'.

What inspires you in insurtech today?
The endless possibilities of how technology can redefine the insurance business. I believe that old insurance models, from actuarial processes to claims handling, can be revolutionised by technology and new digital market trends.
For instance, we are just starting to see how big data can help us, but we need to nail down concrete use cases.
I love the passion to change a traditional business model to help people, via technology.