MAPFRE Joins Net-Zero Alliance to Combat Climate Change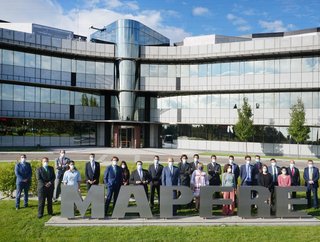 MAPFRE Chairman and CEO, Antonio Huertas says "Economic decarbonisation is essential for the planet" as reinsurance leader commits to Net-Zero Alliance
The global reinsurance company MAPFRE has thrown its weight behind the Net-Zero Alliance (NZIA) as part of its commitment to sustainability and ESG. The insurance company, which has a worldwide presence, occupies a leading position in the Spanish marketplace and is the largest Spanish insurer in the world.
MAPFRE has now announced it is increasing its demand for carbon neutral goals and role as a relevant player in the fight against climate change. The global reinsurer joined the NZIA with the objective of achieving greenhouse emission neutrality by the year 2050, which translates as zero net emissions in its insurance and reinsurance underwriting portfolios.
The move raises MAPFRE's demand for sustainability, as it means that in coming years, it must reduce greenhouse gas emissions as far as possible throughout the organisation, and eliminate residual emissions that it has not been able to reduce through offset projects.
Green policy underwriting criteria for MAPFRE
As part of the process to establish its goals, MAPFRE is altering its underwriting criteria so it will have a bigger impact on emissiosns and better define the reinsurer's decarbonisation commitments. These changes, it is hoped, will make the underwriting more relevant to customers, and will also promote agreements, products, and services that encourage carbon footprint reductions.
MAPFRE's commitment is one of the most dedicated ESG goals shown to date by an insurance company. The move will reduce the entity's environmental footprint as far as possible, and support decarbonisation through underwriting and investment. According to reports, by 2024, it will also neutralise MAPFRE's footprint in eight countries and by 2030 in the entire Group.
Net Zero goals for insurers
MAPFRE's decision will also see the Group contributing to one of the goals of the Paris Agreement, which involves reducing the increase in global temperature to 1.5ºC above pre industrial levels by 2100.
Antonio Huertas, MAPFRE Chairman and CEO, explained, "Economic decarbonisation is essential for the planet. Our environmental commitment is to continue raising the demand for sustainability firmly and progressively, accompanying society in a fair transition, and helping our customers and people who depend on their activity to also converge in this direction."


He added, "From our end, we care about improving the management of our environmental footprint, promoting the circular economy, and, through underwriting and investment, supporting the fair transition toward a net-zero economy, prioritising people's well-being."