LexisNexis Director Tom Lawrie-Fussey on life and leadership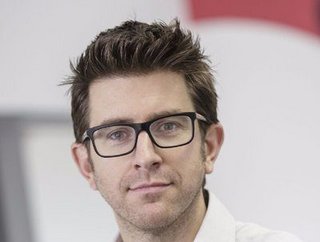 Tom Lawrie-Fussey
Tom Lawrie-Fussey, Director of Automotive at LexisNexis Risk Solutions Insurance, UK and Ireland, talks motivation, inspiration and challenges today
As the Director of Automative at LexisNexis Risk Solutions Insurance, UK and Ireland, Tom Lawrie-Fussey has a wealth of industry experience in his leadership role. But what guided him towards insurance, and what really makes him tick? We caught up with him for a chat.
Who was your childhood hero and why?
I didn't have a specific hero as such, but I used to love watching lorry drivers reverse into our local supermarket car park – it's a real skill! I'd watch them for hours and spent my entire childhood wanting to be a lorry driver!
What's the best piece of advice you ever received?
"If a job's worth doing, it's worth doing properly" – my Gran always drummed this into us, and I find it's applicable to just about everything in life, from how to bring up a family, to doing the dishes, to building new digital products.
What was the last book you read – and how long ago did you read it?
Birdsong by Sebastian Faulks, because my wife told me I'd like it. And I did. Excellent book, I devoured it in about a week, very recently.
Name one piece of technology you couldn't live without and tell us why
At the end of a long day I love listening to music, played on proper hi-fi, where, with your eyes closed, you can just about pretend to be at a concert.
Who do you look up to in terms of leadership and mentorship?
I'm fortunate to have an excellent manager at LexisNexis Risk Solutions!
Outside of work, I've always admired what James Dyson built, from humble beginnings tinkering with his inventions in his garage.
I've also never come across a better leader than James Allison, who I worked with briefly at the Renault F1 Team. James is now CTO of Mercedes-AMG Petronas F1 and rightly so. He's phenomenally clever, but also (and this is the rare part!) incredibly gifted at leading a team to a common goal.
What's the biggest challenge/advantage you've encountered to date in the insurtech industry?
Data – in the capacity of regarding who owns what and how publicly available data should be used in quote-and-claims journeys. Insurance providers have quite rightly been cautious about exploring new datasets, but, with data ownership and privacy concerns allayed, there has been a big shift in recent years in the appetite for new data insights to obtain an accurate view of risk in a fair and transparent manner.
Describe yourself in three words
Creative
Determined
Funny (hopefully!)
What's new for your company – what can we look forward to seeing as the year unfolds?
We've got lots in the pipeline. My focus is on supporting motor insurance providers and without giving too much away, we're accelerating how we leverage vehicle data to serve our insurance clients better. Vehicles are becoming significantly more complex, and more expensive, but also more capable, and more able to avoid a collision and hence reduce claims.
Our solutions will help uncover yet more details about the car, the safety and risk implications of emerging technologies, and how this impacts pricing, underwriting, and claims.
What inspires you in insurtech today?
LexisNexis Risk Solutions is an innovator and enabler, bringing data together to create an enriched and value-added service for our clients. The pace of change and disruption in our sector is unprecedented right now, and it's this that excites and inspires me.
We're positioned to be able to serve both insurtech and large, established insurance brands together, and we look forward to bringing more vehicle insights to them, curated in such a way that insurtechs can easily access and extract the value they need to build and grow.