Leveraging Blockchain Initiatives in the Insurance Industry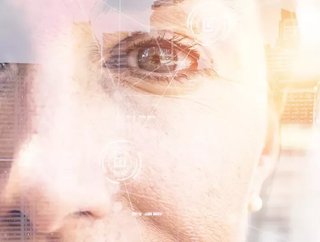 Discover how blockchain technology can revolutionise the insurance industry from automation to transparency, as well as some of the barriers ahead
Blockchain technology is making headlines in the financial industry, but it has also captured the attention of insurers. The distributed ledger system has been touted as a way to solve many problems faced by carriers and customers alike.
According to Tiago Henriques, Director of Engineering for Security, Coalition, "Blockchain has plenty of interesting scenarios for insurance, such as the use of smart contracts for renewals and claim payouts, or reward systems being built on tokens for risk reduction, especially useful in cyber insurance."
Blockchain's potential for managing information and enabling faster, cheaper and more transparent transactions is just beginning to be tapped into by the industry. This article explores how insurers can use blockchain technology to create an insurtech ecosystem to benefit everyone involved.
Blockchain technology's potential as a catalyst for automation in the insurance sector
Automation has been a popular trend in the insurance industry for several years. It is already having an impact on how companies interact with consumers. From using intelligent chatbots to process claims and answer customers' questions to developing robo-advisory services that help insurers better understand their policyholders.
Blockchain can get implemented in multiple ways. For example, insurtechs can use it to automate the workflows and transactions between carriers, brokers and policyholders. Blockchain-based smart contracts can streamline the claims process by offering faster payouts and real-time auditing capabilities to reduce fraud.
Paul Sherman, Chief Marketing Officer at Olive.com, thinks blockchain could be a complete game-changer for the insurance industry. He said, "As a result of using blockchain, companies can fully automate important steps during the claims process. For example, a car crash can trigger a new claim initiation while simultaneously notifying the medical or mechanics support."
7 ways insurers could implement blockchain technology
Insurtechs could use blockchain in several areas of the insurance sector to make processes more efficient and reduce costs for incumbents. Although it's still too early to tell the exact impact it will have, there are already some exciting ideas in development. These include:
Richard G Brown, Chief Technology Officer at R3 thinks blockchain technology could particularly prove to be useful in tackling crime in the insurance sector. He said, "Fraud is a major area of concern in insurance. Each year the industry loses $40bn to fraud in the US alone. Purpose-built enterprise blockchain platforms are currently tackling issues such as fraud, but also data privacy and security within insurance, with the introduction of confidential computing. Claimshare, by IntellectEU, leverages both blockchain and confidential computing to allow insurers to identify 'double-dipping' fraud. This enables insurers to confidentially aggregate data using a shared record of truth, while retaining full control of that data."
Blockchain technology is slowly opening up many new opportunities for carriers, brokers and policyholders alike. As the industry moves forward, we can expect more companies to embrace the insurtech revolution and bring about a new era of customer-centricity. Nevertheless, there are some challenges ahead.
The complicated blockchain-insurance landscape
Insurance firms have been unable to properly use blockchain technology due to its complexity and unclear rules. Furthermore, it's tough to integrate existing infrastructure and regulations with distributed ledger technology. Samantha Chow at EIS said:
"Within the insurance industry, blockchain has not made a strong entrance even though the transactional nature of insurance is a good fit for this type of business. There are multiple reasons for this, but most importantly, the current technology struggle that insurance providers are managing today on a global scale."
However, this isn't stopping some companies from experimenting with potential use cases.
The way forward for blockchain in the insurance industry
The insurance sector is very complex, and it's hard for blockchain to make a significant impact just yet. There are too many different use cases, players involved in each transaction, and various regulatory requirements to consider before any large-scale implementation can occur.
Romi Stein, Co-Founder and CEO at OpenLegacy, believes such a roadblock is not an excuse to stop building new and useful systems. He said, "Insurance companies need to innovate and develop technology around online customer payment approval and other topics. Technology providers of API integration Microservices, blockchain and artificial intelligence (AI) are enabling insurtech to differentiate themselves from the traditional legacy players in the industry. More companies deploy these technologies into their technology stack to meet consumer demand for fast and simple digital services."
In summary, even though it's still early days, blockchain technology holds the potential to change how companies interact with consumers and automate processes within the insurtech ecosystem. Although there are some hurdles ahead, we can expect more insurers to embrace this new era of customer-centricity over the next few years.
***