Ledgebrook & Socotra to transform wholesale broker space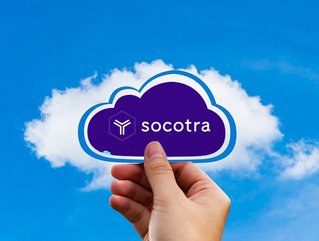 Ledgebrook and Socotra's strategic alliance will transform wholesale broker space by providing faster, easier product building services
The Texas-based insurtech Socotra, and MGA, Ledgebrook, have partnered to provide wholesale brokers with a fast and simple quoting experience.

According to reports, Socotra's modern core platform brings speed and ease to insurance technology. The technology enables global insurers and insurtech MGAs to accelerate product development, reduce maintenance costs, and improve customer experiences.
Socotra also provides open APIs, a product-agnostic data model, and out-of-the-box capabilities to manage the entire policy lifecycle, making insurance innovation faster, easier, and more affordable.
Ecosystem collaboration to bring better wholesale broker services
The partnership will also mean Ledgebrook, which is a tech-enabled E&S MGA, can provide the fast, easy quoting experiences to wholesale brokers while delivering best-in-class pricing and risk selection through the insurtech's cutting edge technology stack.
Generally, insurtech MGAs specialise in direct-to-consumer products. However, Ledgebrook is prioritising wholesale brokers, who often face a long and difficult quoting experience to place E&S policies due time-intensive underwriting processes.
The partnership with Socotra will enable Ledgebrook to streamline administrative tasks and manual underwriting processes and empower underwriters to quote up to five times as much business as they previously did.
By delivering a product-agnostic data model and intuitive configuration, Socotra gives insurers the option to rapidly build new insurance products for any geography or distribution channel. Ledgebrook is also developing a general liability insurance product for the E&S market to launch this fall with further product rollouts in H1 2023.
Opportunities for insurtech through strategic partnerships
Speaking about the new collaboration, Ledgebrook's founder and CEO, Gage Caligaris, said, "Socotra offers the best platform to support our future scale and long-term vision to become a global reinsurance carrier. Ledgebrook was founded by insurance industry insiders who have lived the pain points in the current technological landscape and wanted something better. Socotra delivers the most flexible and modern technology, enabling us to get to market quickly and launch a wide array of insurance products to fit the needs of our business and customers."
Dan Woods, the founder and CEO of Socotra, added, "I applaud Ledgebrook for its mission to provide wholesale brokers with the fastest and easiest quoting experience in the market. The Ledgebrook team is developing a next-generation tech stack—powered by Socotra—that accelerates underwriting and improves broker experiences. I'm excited to see the immense value that Ledgebrook will bring to the insurance industry by combining world-class technology and exceptional underwriting."