Leader profile: Soc Gen's Sohail Raja on client centricity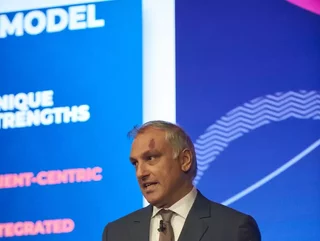 We profile Sohail Raja, Head of Execution Platforms & UK Chief Digital Officer, Société Générale
With 25 years of industry experience, Sohail Raja is a familiar figure in the FinTech and insurTech space. 
A business and technology leader, and part of the senior management team at Société Générale, he has a wealth of expertise in digital product development and management for global financial institutions.
Raja has spearheaded major new profit centres through strategic planning, development, and delivery of digital platforms. He has grown revenues, increasing client numbers while optimising efficiency and cost control. 
As an expert experienced in the conceptualization and prototyping of new propositions, he is also specialised in multi-asset platforms that provide pre- to post-trade client solutions.
In his role at Société Générale, he leads the development and management of the Global Markets Electronic Execution Platform for sales and clients across FIs, Corporates, SMEs, Private Banks, IFAs, Brokers and SG Entities.
Over the course of the last seven years, his directives have driven its transformation from a single-asset platform into an award-winning, multi-asset solution driven by business requirements and client needs.
In addition, manages the UK digital agenda, leading strategies, partnerships, and initiatives in blockchain, cryptocurrency, and B2B fintech space, and is a frequent speaker at industry events.
Raja specialises in:
Product development and client-led solutions

Leadership and stakeholder management

Digital platform strategy
Watch Sohail Raja speak about client centricity at FinTech and InsurTech Live, in London's Tobacco Dock.