Kin Insurances secures $35mn to disrupt home insurance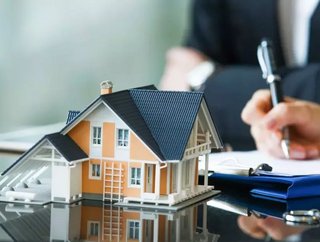 Kin Insurance has managed to raise USD$35mn in its Series B funding round, driving its mission to transform the home insurance market...
has managed to raise USD$35mn in its funding round, driving its mission to transform the home insurance market.
The round, led by , brings Kin's total funding so far to $86mn and will fuel a corporate vision centred around changing the market from "what it is to what it should be."
Founded in 2016 by Sean Harper (CEO), Lucas Ward (President and CTO) and Stephen Wooten (Director of Engineering, and headquartered in Chicago, the company strives to make home coverage affordable via a data-driven, technology-based approach prizing constant innovation and customer-centricity above all else.
Satisfied with the results of the Series B round, Dan Rosen, Founder or Commerce Ventures stated, "As early investors in Kin, we're excited to see how fast the company has grown from a startup into a market-leader for directly marketed homeowner's insurance.
"While many insurers spend much of their gross margin paying third-party agents, Kin has eliminated those costs, thus making the experience both simpler and more affordable for customers."
Creating meaningful change
Not just a great thought leader but also a high achiever, Kin's Interinsurance Network (KIN) was established in 2019 and has already been certified with an . 
A reciprocal exchange wherein profits from the underwriting process are shared with customers, KIN is representative of the thoroughly different approach being spearheaded by InsurTech pioneers: actively making people's lives better through insurance-based services.
"We believe in creating meaningful change for homeowners who need our solution the most. Since we established our carrier (KIN) last summer, we have been able to innovate much faster because we depend less on legacy insurance infrastructure," said Harper.
Indeed, this shift away from outdated technology and impersonal customer experiences signifies what is truly disruptive about Kin itself. 
While most home insurance providers would use ZIP codes to generate policy premium costs, Kin opts to use more precise data to mitigate against factors which would otherwise make home cover prohibitively expensive, such as in natural disaster prone states like California and Florida.
The company's determination and drive to help customers receive a cheaper product with the same high quality has already seen it earn recognition from Forbes as so far.