Kin Insurance surpasses $10bn in insured property value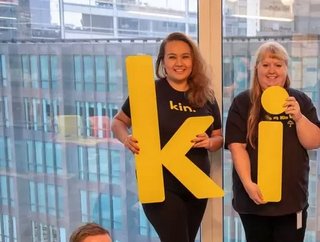 US homeowners insurtech also saw 400% increase in direct written premiums in last quarter of 2020...
The Chicago-based home insurance insurtech, Kin Insurance, has announced it's latest growth figures, showing the enterprise has enjoyed stratospheric growth over the past 12 months.
Founded in 2016, Kin is a fully-licensed home insurance technology startup that provides cost-effective coverage to homeowners in disaster-prone regions like Florida and California.
Revealing its $10bn total insured property value, a target it hit in Q4 of 2020, the insurtech is also experiencing a 92% renewal rate, while customer recommendations stand at an impressive 95% compared to the industry average which is 35%.
Kin Insurance has been rated as 'Exceptional' by the independent rating agency Demotech and is considered a strong contender when it comes to affordable, basic home insurance cover, for those struggling to find policies in high-risk areas. 
Affordable cover insurtech
The announcement follows news that Kin raised $35m in a Series B investment round led by Commerce Ventures with contributions from Flourish Ventures, Hudson Structured Capital Management, Alpha Edison, Avanta Ventures and more. 
The funding has been used to drive Kin's growth into other US states and will launch its homeowners product in Louisiana imminently.
To date, the company has raised a total of $86m in investments.
In September 2020, the insurtech became the first company of its kind to facilitate homeowners in both Florida and California. These two states make up 20% of the US home insurance market. 
Disruptive insurtechs
The strategy used by Kin sees it leveraging thousands of property data points and customising coverage and prices through an easy-to-use interface. The company offers homeowners, landlord, condo, and mobile home insurance through the Kin Interinsurance Network (KIN), a reciprocal exchange owned by its customers who share in the underwriting profit. 
The paired-back process allows the company to streamline its services and then pass that saving back to the policy holder in the form of cost-effective cover.
Kin's co-founder and CEO , explained, "Kin's growth is evidence of the exponential need for accessible and affordable home insurance. Every new customer is an opportunity to prove that home insurance can actually be a delightful, easy experience. We're eager to share that experience with homeowners everywhere."