Kenyan insurtech Turaco raises US$10mn in funding drive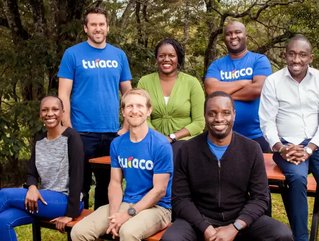 The Kenyan insurtech Turaco has raised US$10mn in funding while maintaining a one billion user target and plans to roll out services across Africa
The Kenyan-based embedded insurance provider, Turaco, has raised US$10mn in funding from its latest Series A investment drive.
The startup, which drives mass market insurance adoption, saw its Series A round announced equity round led by AfricInvest, through the Cathay Africinvest Innovation Fund, and supported by existing investor, Novastar Ventures.
Launched in 2019, Turaco is a distributor, broker that provides essential customer interface between underwriters and the end consumers. The insurtech specialises in products that take away the financial pressure from customers who experience unexpected health risks.
Turaco addressing the protection gap in Africa
According to reports, only an estimated 3% of Africans have appropriate cover to sprotec them should they fall ill or meet with an accident. Insurance adoption is low is, with underwriters and intermediaries use inflexible, manual processes and inefficient legacy systems.
Turaco operates via a B2B and B2B2C business model. It creates collaborations with premium tech-enabled companies that have customers or staff in emerging markets. The insurtech is also partnered with some of Africa's leading companies, including Sun King, One Acre Fund, Tugende, M-KOPA and VisionFund.
Turaco offering low-cost insurance offerings
Turaco has also created a number of life, medical, asset, and autocover packages that are providing protection for more than 500,000 people throughout Uganda, Nigeria and Kenya.
Aimed at encouraging the underserved to explore insurance options, Turaco has a white-labeled offering that is combined with a partner's core product or service and integrated with existing payment processes.
The insurtech enables companies to create embedded insurance offerings within their products and services without extra costadditional risk or cost. For example, in 2019, Turaco partnered with M-KOPA, a fintech plat or risk.
Turaco growth strategy
Following the $10mn funding drive, Turaco plans to expand its offerings across the African marketplace.
Speaking about the strategy, Ted Pantone, Turaco co-founder and CEO said; "We want to insure a billion people in the next 25 years and that's what we're building towards. It's an audacious goal in every way and I can't even really describe how to get there, but I have a clear vision of insuring 100 million people. Getting to that next stage of growth means working with some of the largest brands in the world. We have the right mix of talent, ambition, technology and vision to get us there. But it's a long road ahead of us for sure."
He added: "Insuring a billion people is what I want to do for the rest of my life, and this is both socially impactful, as well as commercially scalable."