Intelligent insurance: AI and insurtech transformation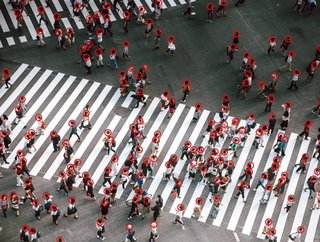 MAPFRE's Joan Cusco, Global Head of Transformation, who heads up MoI (MAPFRE Open Innovation), talks to us about embedded AI in insurtech
Artificial Intelligence (AI) and Machine Learning (ML) are transforming the insurance industry. These new technologies are ushering out the old legacy systems of yesteryear and introducing fast, streamlined and mobile-ready services to customers. We spoke to MAPFRE's Joan Cusco, Global Head of Transformation, who heads up MoI (MAPFRE Open Innovation), to find out more.
How embedded is AI in the current insurance market?
Insurance is one of the most data-intensive businesses in the world, and today data means AI. Data is at the core of our business, as it defines the risks we underwrite, the premiums we charge, and the claims we pay out. Smarter use of data – thanks to AI – allows us to not only boost the performance of our current business, but to enter new risk areas that were unattainable in the past.
What trends in technology are we seeing emerge?
The current maturity of deep learning provides a high level of accuracy in models that are trained using images. Pictures and video are critical for both underwriting and claims, so we're seeing a tech race in the Insurtech scene around image processing, including aerial and satellite imagery. There is also a lot of interest around graph databases, both in the collaboration and investment spaces. The combination of graphs and machine learning is a huge step forward in areas that were previously considered to be mature, like fraud detection.
Hyperautomation is emerging too. What differentiates it from ML, RPA, and AI, and why is it becoming popular?
When you are trying to excel in customer experience and reduce your operational costs at the same time, optimizing your existing processes is just not enough. We need to reinvent our operational model to make sure that interactions are frictionless on the customer side and require lower handling efforts on the insurer side, so we can provide an answer in near real-time. And while this is important for our current business, it will become a must for new types of insurance, like microinsurance for urban mobility.
How has cutting-edge AI technology changed the culture of insurance companies over the past decade?
First, the culture of capturing and taking care of data has finally settled down and been put into practice. Second, and more important, we are in the path of learning that insurance might not be about historical data anymore; instead, we can combine small data sets with synthetic data to create predictive models that prepare us to insure risks with limited histories, such as cyber risks or event-driven insurance. AI can also help us anticipate claims up to a point in which FNOL and evidence will be provided by the insurer, not the customer.
There is a natural suspicion of AI that it will result in fewer jobs for actual humans. How does this play out in the insurance sector and do you think it's true?
More and more, insurers are including services in our portfolios, and services are more human-intensive than the traditional insurance value chain. It's a matter of reskilling and upskilling. In addition, those AI solutions do not come out of anywhere: Insurtech start-ups are creating jobs in the insurance industry as well. We are happy to see the teams of our partners grow day after day, bringing new talent to the industry with a great mix of seasoned professionals and younger brains coming from the STEM ecosystem.
About Joan Cusco: A graduate of the Universitat Autònoma de Barcelona, with a Masters in marketing and distribution, Cusco is a seasoned veteran on the European executive level insurance circuit. He joined MAPFRE in 2020 and is based in Madrid.