Insurtech wefox hits the two million customers milestone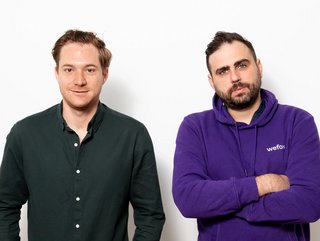 Fabian Wesemann CFO (left) and Julian Teicke (right) CEO of wefox
wefox is Europe's fastest growing insurtech and provides a wide range of policies via its digital platform, and has doubled in size annually since launch
The Berlin-based insurtech wefox has announced its two million customers milestone. The landmark event makes wefox one of the world's first insurtechs to reach the benchmark figure.
Wefox has a reputation for breaking records when it comes to growth and strategy. The company was the first insurtech to command a funding round of US$600mn in 2021 - the biggest investment round for an insurtech globally - and a record that is still to be broken.
Wefox growth strategy on target for 2022
wefox has consistently doubled its revenues annually, reaching $350m in revenues in 2021. Unlike other insurtechs struggling in the difficult economic climate, the company already generated more than $200mn in the first four months of business this year and is on track to reach its target for 2022.
The insurtech, which held its IPO in 2021 and made every employee a shareholder, has expanded the business from 550 people in 2021 to more than 1300 today. Currently, there are no plans to slow doen the hiring process.
Earlier this month, wefox also announced the appointment of Prince Maximilian von und zu Liechtenstein and former Klarna executive, Hanna Jacobsson, to its board.
Speaking about the company's latest milestone, Julian Teicke, CEO and founder of wefox, said: "We've always been very clear about why wefox exists. We want to help people prevent risk and stay safe. We set out to disrupt an ancient industry and reinvent it using technology."
"As a result, our insurance is simple and fit for purpose for the way we live today. Our customers enjoy new standards of insurance and service. And if the worst happens, we pay claims fast."
He added, "Reaching two million customers is proof that wefox is trusted. It demonstrates that our unique business model works and its testament to our focus on making insurance 10 times better through technology that keeps people safe."