Insurtech Policy Powerhouse launches new holiday let cover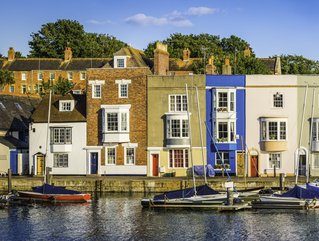 The digital broker Policy Powerhouse has partnered with WhenFresh to create the new, frictionless holiday let insurance product
Policy Powerhouse, the UK-based digital broker, has launched the UK's fastest and simplest holiday let insurance. The product, which is powered by WhenFresh property data, enables holiday business owners to obtain competitive quotes and buy buildings and contents insurance for single or multiple properties, in a seamless and frictionless manner.
The UK-based digital broker was founded in 2021 and aims to bring non-standard insurance products within easy, fast, and cost-effective reach of buyers to save them time and money. Taking the stress out of the insurance-buying process and delivering straightforward claims processes, with enhanced underwriting data and performance is core to their business model.
Demand for the cover is high. According to reports, there are an estimated 200,000 UK properties in the holiday rental market. But, relatively few insurers offer this type of cover. The market has been consistently poorly served, and shopping around for competitive quotes has, until now, been a complex and time-consuming process.
This is because holiday let properties can be left unoccupied for longer than 30 days and have multiple short-term tenancies, they are seen as a higher risk than standard home insurance. This means that standard home insurance policies typically do not provide adequate cover.
Collaboration between Policy Powerhouse and WhenFresh for data extraction
Policy Powerhouse says its platform bridges the protection gap by asking the owner to answer only a handful of questions, with all necessary property attributes and risk data instantly delivered 'behind the scenes' by property data specialists WhenFresh, based simply on the address.
The result is a fully online service that is considerably faster and simpler than ever before. Property owners can also insure one or more properties on a single policy, with a single policy fee and attractive discounts for multiple property cover.
The collaboration with WhenFresh is critical in making the new quote platform fast and easy to use. The property owner only needs to enter the address. All necessary property and risk-related questions are instantly 'pre-answered' within the Policy Powerhouse platform, by pulling in data from the WhenFresh API. This removes the need for owners to complete lengthy, complex forms, making the process of obtaining a quote much faster and simpler.
Intuitive insurtech cover is the future, says Policy Powerhouse CEO
Speaking about the new product, CEO of Policy Powerhouse, John Bibby said, "We're really excited to launch what we consider to be the most intuitive insurance platform on the market, which will transform the frankly rather tedious Holiday let insurance buying process, making it much faster and easier to obtain competitive pricing and a choice of coverage level to suit holiday let owners"
He continued, "Having been in the insurance market for most of our lives, we saw a gap in four critical areas of insurance: cost, speed of purchase, the ability to insure multiple properties on a single policy, and range of products, particularly where requirements don't quite fit the typical mould. This is where Policy Powerhouse comes in."
Bibby added, "Typically for non-standard insurance products like holiday let properties, owners need to hunt around for providers that offer the right protection, then undergo lengthy phone calls/processes to obtain a quote – which can ultimately end up in rejection. It can be very frustrating when you know what you want in an insurance product, but you aren't able to purchase it easily."