Insurtech Peppercorn Secures US$2.3mn in Recent Seed Round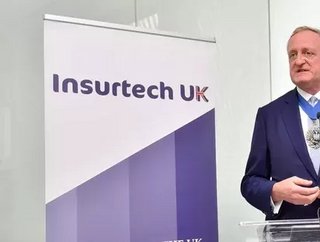 Peppercorn will uses the funding to finance its entry into the lucrative and competitive private car insurance sector
The UK-based insurtech Peppercorn has closed its seed funding round having secured US$2.3mn in capital.

The insurtech which already provides a digital, personalised, and automated car insurance service to its customers, combines underwriting rules, technology, cutting-edge data, AI and a re-imagined CX to deliver a self-service lower cost product to the marketplace.

The round, which was led by EHE Capital, will, say reports, support Peppercorn's entry into the UK's competitive private car insurance sector.
As the main investor, EHE Capital is a robust partner to have for seed round support as it aims to connect entrepreneurs with relevant investors whilst also providing a range of free content and education modules which help prepare an entrepreneur for their investment journey.
The news follows on from Peppercorn's announcement 12 months ago that it was a test case subject and the first insurtech to benefit from the updated HMRC guidelines. It was the first company in the space to receive Enterprise Investment Scheme (EIS) relief.

Telematics and AI combined to create Peppercorn's cutting edge solution
Company executives have hailed the move as a giant step forward in the insurtech's growth strategy. Peppercorn is already a disruptive force within the insurance market and is now aiming to provide a unique service to private drivers by combining tech, data and AI to create an automated self-serve platform that will cut out bureaucracy, create frictionless services and lower premiums for customers.
Speaking about the news, Nigel Lombard, CEO and founder of Peppercorn, explained, "When we spoke to EHE Capital, they really bought into the vision of Peppercorn, but also understood the importance of people."
He continued, "It felt like they were really aligned to my personal values and that was really important to me and the rest of the team.
"If we're going to challenge the status quo, we're going all in – we want to turn insurance on its head, attract the best people, keep breaking new ground and make the biggest impact we can.
"With the support of EHE Capital, I'm confident we're well on the way."
Guy Remond, co-founder and lead investor at EHE Capital, said, "What really stood out for me when we were introduced to Peppercorn, was the quality and the strength of the team Nigel has built.
"They're massively experienced in both the insurance and startup world, and clearly have a great belief and respect in Nigel's vision. As well as this they had a great product, supported by great tech.
"We connected Nigel with our investor network who were all equally as excited about Peppercorn as we were and I'm looking forward to seeing Peppercorn shake up the car insurance market."