Insurtech M&A's Continue Worldwide as Incubex Buys Insurwave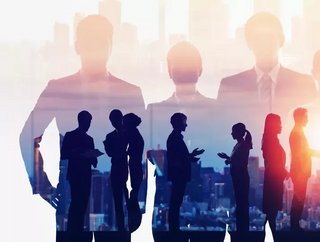 IncubEx, a US-based privately held insurtech with an emphasis on sustainable development, has acquired UK-based insurance technology startup Insurwave
Mergers and acquisitions in the insurance technology industry are not slowing down anytime soon, with Incubex announcing their acquisition of Insurwave. The deal marks yet another step towards IncubEx's goal of becoming a market leader in digital insurance.
Insurwave was established in 2018 by Shackleton Holdings Limited, which is owned in full by the consultancy firm EY. Since its inception, it has grown a broad presence in the international maritime industries.
IncubEx's purchase of Insurwave allows the firm to provide cutting-edge ESG focused technology solutions to a wider range of clients. As part of this deal, Shackleton has purchased a minority stake in IncubEx, to stay involved in the market.
Insurwave is now aiming to branch out into additional important regions and industries, such as energy and under the IncubEx umbrella. It will continue to operate under its own name and brand for the foreseeable future.
Focusing on digitalisation and the ESG criteria
ESG focused technology is a major priority for modern insurtech, as sustainable development has become a growing concern among international policymakers. As a result, many insurtech companies have decided to focus on the development of sustainable products, especially in light of climate change.
Sustainability is a major priority for the industry as a whole, and recent updates reflect this trend. In addition to IncubEx's acquisition of Insurwave, Allianz recently unveiled its sustainability procurement charter in order to offer their customers ESG focused products aimed towards sustainable development.
Another factor that has driven growth is digitalisation within the insurance industry. The use of artificial intelligence and other advanced technologies are becoming more widespread as insurtechs look for ways to stand out from traditional insurers. For many insurtech firms, this has meant focusing on data and analytics to create more cutting-edge products.
Insurtech deals have grown tremendously in recent years, with investments in the insurance technology industry nearly doubling year on year. The M&A market is only expected to grow as traditional insurers look for ways to keep up with digitalisation and ESG focused sustainability initiatives that are growing in popularity.
In summary, it's an interesting acquisition for IncubEx, as they have not yet branched out into the maritime industry to this scale. Now that these two firms are under one roof, it could be exciting times ahead for both companies.