Insurtech leader Ethos raises US$100mn from SoftBank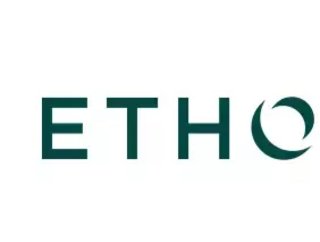 The insurtech leader, Ethos, has raised US$100mn in funding from SoftBank, bringing its valuation to 2.7bn, an increase of US$700mn in two months
Following the announcement of a US$200 million Series D round that took its valuation to $2 billion, Ethos, the insurtech leader transforming the life insurance space, has raised an additional US$100 million in capital. The funding, which comes from the investment firm SoftBank, raises Ethos' value from US$2bn to US$2.7bn and increases the total funds raised to US$400mn. 
SoftBank joins other investors in the fuding round, including Sequoia Capital; Accel; GV, General Catalyst, Jay-Z's Roc Nation, and the investment vehicles of stars Will Smith and Robert Downey Jr.
Talking about the company's aims, Peter Collins, CEO, and Co-Founder of Ethos, said: "Our goal isn't just to offer the best insurance customer experience ever created but to offer it to everyone. Even at this early stage, we've demonstrated that our technology can do this with life insurance. We're excited to apply our technology and data platform in new ways to expand that safety net even further. Everyone should have an opportunity to protect their families". 
According to a recent study by industry research firm LIMRA and non-profit Life Happens, just 58% of men and 47% of women have life insurance, and despite a spike in sales during the pandemic, there are 102mn uninsured and underinsured people in the United States. 
Machine learning to increase the life insurance market 
Ethos says that it uses innovative machine learning and data science technologies to increase the addressable market for life insurance. Its technology advantage breaks down barriers that prevent customers from purchasing life insurance, including underwriting in minutes with no medical exams, blood tests, or complex paperwork.
According to Ethos' life insurance model, over 40% of new policyholders in the first half of 2021 had incomes of US$60,000 or less. Almost 40% of new policyholders were under the age of 40. 
Munish Varma, Managing Partner at SoftBank Investment Advisers, said, "Ethos is leveraging data and its vertically integrated tech stack to fundamentally transform life insurance in the U.S. Through a fast and user-friendly online application process, the company can accurately underwrite and insure a broad segment of customers quickly. We are excited to partner with Peter Colis and the exceptional team at Ethos".