Insurtech: The great customer-centricity shake-up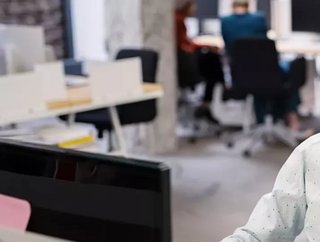 Insurtechs are offering solutions that are customer led and managed. We look at what makes customer centricity critical today
Back in the old days, long before COVID-19 turned our lives upside down, many insurance providers propagated a strangely antagonistic relationship with their customers.
Policyholders would moan about the cost of cover and the efforts on the part of insurers to find ways in which claims could be wriggled out of. Fine print was the customer's enemy. 
Today, it's a different story as insurtechs bend over backwards to provide suitable products to their customers, as well as responding as quickly as they can to claims, and often honouring payouts within hours.
So while the phrase, 'the customer is always being right' might seem like a hackneyed cliche, the latest insurtech startups are putting that philosophy at the centre of their core strategies - and scaling it at a rate of knots. 
The plan seems to be working, as customers jump ship from traditional insurers, while the younger generation barely gives them a second glance, before ordering from the new generation of mobile-friendly policies available that are not only tailored towards attracting new business, but retaining it for the long term too. 
The figures speak for themselves. Data clearly shows that that insurtech platforms are the new normal as predictions reveal that insurtech platform premiums will exceed US$556bn globally by 2025. 
Customer centricity drivers in insurtech
According to Juniper Research's Lead Analyst Nick Maynard, the current customer-centric movement within the insurtech sector is driven by a few key factors. He explains, "The big reason that customer centricity is being moved towards is that insurance providers have less scope to differentiate themselves on price.
"What we are seeing is factors such as the increasing importance of price comparison websites and increased market competition for vendors limiting how variable quotes can be provider to provider. Because of this, insurers need to establish their product as more competitive in another way, and the way they are doing that is through offering customers a better user experience."
 But what does this mean for traditional insurance companies, and is it only a passing phase as the industry develops? Maynard thinks not. He says, "The customer centric approach is here to stay. The first reason for that is that we have digitally native insurance providers who are valued as multi-billion-dollar companies, whose entire business model is about utilising the customer centric school of thought. Insurtech is at the heart of why this will not go away though."
He believes that technology is a driving force behind the shift too, as cover rates become increasingly more competitive. "As AI gets increasingly involved in underwriting premiums, quotes are going to become more accurate and if anything, this will reinforce the similarity in price across insurance providers. That is one of the most powerful aspects of the Insurtech rise, it has the capacity to mould the market landscape to make itself more essential going forwards."
Alex Wilson, Vice President, White Star Capital agrees that new practices are here to stay because they are the most profitable option. He says, "The move towards customer centricity is driven by a fundamental business need. By definition, being customer centric means putting the customer first, and ensuring they get what they want or need, when they want or need it. Those who are able to do that successfully without sacrificing their profit will win."
Wilson elaborates further, saying, "Consumers inherently don't care about insurance, but they know they need it and never want to feel like they're being scammed. Because of the ongoing, renewal-based nature of the industry, maintaining customer relationships is crucial, which means that this trend towards customer centricity is only going to develop further."
Building effective customer cent

ricity
Traditional insurance companies have not always considered the value of customer centricity, sometimes even cultivating an us versus them culture that has lacked transparency and created animosity between company and customer. 
This, along with the digital transformation, means some of the biggest names have a long way to go when compared to smaller insurtechs that have structured themselves around the concept. 
However, the ease of purchase and speed of transactions, while convenient, doesn't give companies a lot of scope to establish a rapport with new customers, points out Wilson. 
Wilson says, "Customers only really interact with insurance at purchase, renewal or when they claim. That means most insurtechs will have just two, possibly three, meaningful chances to engage and impress the customer."
He also points out that the notion of increasing premiums for longer term customers is detrimental to building loyalty.
"For the purchase process, that means making things as easy, simple and efficient as possible, ensuring customers are able to assess the right products for their needs and transact easily. This is exactly what the insurtech CLARK is doing in Germany. At renewal, similar logic applies, but currently, the majority of customers are expected to pay more, particularly in the car and home space. Why are customers punished for their loyalty?"
Better customer experience
Anticipation is key, says Maynard, who also believes technology will advance customer service offerings and help businesses develop a better customer centric philosophy. 
"Good Insurtech is designed with the customer needs in mind first and foremost," he points out.
"There is more than one way to enhance the customer experience. It could be a Chatbot directly engaging with a customer to an AI giving a more accurate quote, but any piece of Insurtech is developed first and foremost to exist within the customer centric model. 
"If there was one common theme across Insurtech developers to ensure their platforms give the highest quality of service, we would say it is about making engagement throughout the insurance process easier. Smooth and fast interaction is the big area of uplift, with customer's able to enrol, claim, and view their matters more visibly than they ever could with traditional insurance."
Meeri Rebane, co-founder and CEO of Insurtech INZMO, says meeting expectations is key in building a strong customer relationship and that speed of service is an important factor. She explains, "Today, customers expect the same level of service, personalisation and simplicity from their insurance provider as they do from the tech giants – Netflix, Amazon Google etc - they encounter on a daily basis, as well as the response times, seamless interaction and transparency they are now accustomed to from their banking providers. 
Rebane continues, "We are living in an era of zero patience and endless expectations. The expectations from the consumers for insurance to be embedded in other products/services and being instantaneous is now more critical than ever and will be a demand which will remain.
"The customer centric approach is something all incumbents and insurtechs have the opportunity to become very successful at in the coming decade and insurers falling short will risk losing customers to competitors."
COVID-19's impact on insurtech
But some experts point out that the past, monumental year has irrevocably changed today's market and forcing a change that should have taken years to develop, into just a few months.
Karl Lawless, Insurance Sales Lead at FintechOS explains,  "The move towards customer centricity in insurance is being driven by three main factors. One, an increase in digital players popping up has increased competition. Two, a rise in consumer digital expectations. As other sectors have moved to a digital first approach, customer expectations have changed.
"The third driving factor is the pandemic. Covid-19 has accelerated the problem, the pandemic has heightened the importance of customer experience in a world that is remote and digital-first and as a result six years of digital transformation has been squeezed into six months."
Rebane agrees with Lawless that the pandemic has been a major contributor to the way the insurtech sector is now operating. She says, "Covid has forced insurers to move towards customer centricity and has emphasised the need for the industry to adopt technological innovation, change how the insurance process is managed and simplify the customer experience. 
"The restrictions and limitations arising from the pandemic have accelerated the integration of insurtech into the business of insurance. We have seen greater adoption of insurtech innovations meeting the needs of younger consumers who more than ever expect services to be delivered on their mobile instantaneously, as well as those of older consumers who throughout the pandemic have adapted rapidly to online and tech-based services."
But the crisis simply accelerated what was already a highly successful and growing market, says Acxiom's SVP of Professional Services (EMEA) Jochen Toepfer. "Even before the COVID-19 pandemic, the marketing services industry was experiencing significant technological transformation. The rise of fintech and insurtech has been momentous, with the UK seeing significant growth as a global hub. Investors have spotted this trend too – Innovative Finance recently found that investors put more money into UK fintech than the next 10 European countries combined."
AI and ML

 in insurTech
The importance of technology in the aftermath of COVID-19, cannot be overstated, with some industry commentators believing that the latest solutions are now essential mainstays of the industry.
Jerome Bugnet, Director, Solution Engineering for MuleSoft, says cutting-edge solutions can enable insurtechs to collaborate with other providers to make the customer experience as seamless as possible. Rather than interacting with a dealership, bank and insurance provider to buy, finance and insure a car, customers will come to expect a unified digital experience, where products from multiple organisations are delivered as part of a single, digital journey.
Bugnet expands, "In this model, each organisation ceases to 'own' the customer, in favour of becoming part of a wider digital value chain."
He continues, "The most effective way to make this a reality is for insurtechs to re-imagine their offerings as an 'Insurance-as-a-Platform' model, underpinned by APIs. This enables insurers to unbundle and re-package all of their customer data and digital assets as a set of capabilities that are exposed for other organisations, such as retailers and banks, to pick up and re-use. By taking this approach, every digital capability becomes a product that can be exposed to third parties via APIs, enabling other companies to incorporate insurance services into their own offerings."
Bugnet adds, "The more open insurtechs become, the more opportunities they have to expand their ecosystem and improve the customer experience, taking advantage of new revenue streams in the process."
But Maynard firmly believes that technology can't solve all problems and that human contact is still an essential part of customer centric service. He says, "We still need human underwriters using the AI as a tool, and not everybody wants to speak to a chatbot. Some prefer interacting with an operator. With the aim being to give as positive a customer experience as possible, Insurtech is a useful tool to deploy, but it must be more than just technology – companies need to adopt that mindset and culture."
He continues, "Of course, there are new ways Insurtech can enhance the customer experience too that are not yet realised. There are new clever and niche Insurtech products popping up all the time."
Wilson adds,There is still a long way to go for the industry to fully meet customer needs. For example, there is a lot of value to be gained from moving away from compensation-based models, with a monetary benefit for when things go wrong. There are a growing number of insurtechs offering preventative models, where they are instead helping customers to stop things from going wrong in the first place. This is one way to ensure that their platforms are also customer centric from the start, and will be one area of the industry we expect to grow.
FOUR steps towards better customer centricity
Anticipate customer needs
Taking customer opinions seriously, and listening to staff on the front line about what things customers most appreciate and ask about, is central to the anticipation process. AI technology and predictive analytics can be used to predict market trends too.
Gather feedback
Frequent customer feedback is essential in understanding processes that are working well versus those that don't. Use;
Emails

Chatbots

SMS

Facebook Messenger 

Direct phone calls
Test new products
Trialling new products and services can be done through the latest marketing tools, enabling companies to get real time feedback on the latest offerings before launching them fully. 
Use cutting edge technology
The latest pay-as-you-go cover options use AI and the IoT to successfully predict how high customer premiums should be, making the service far more cost-effective and competitive. 
Why technology improves customer centricity
Meeri Rebane, co-founder and CEO of Insurtech INZMO, says technology can help to improve a number of critical areas.
Speed and efficiency:

In today's digital age customers want shorter response times and seamless interaction and preferably on a mobile. They don't want to fill in lengthy application forms only to receive the insurance policy a week later. Customers typically expect things to be turned around in a matter of minutes and hours not days. Automated solutions within predefined parameters for example can help expedite both policy purchases and claims processing.

Pricing:

The offers need to move towards dynamic pricing based on the clients' profile and behaviour. Customers today have more flexibility when it comes to selecting the level and type of insurance coverage they actually need, which also affects the price. 

Transparency:

Customers want to know exactly where in the process their application or claim is at any given time. Providing customers with an easy to use mobile app means they can receive continuous updates on the status of their policy or claim.
Customer centricity statistics
Acxiom's SVP of Professional Services EMEA, Jochen Toepfer says, "According to Acxiom research across industries, customer-centric data is considered critical to business success, with 85% across industries and 94% of insurance executives saying data is the most important factor in delivering a positive customer experience. With more data comes a better understanding of one's customer. Customer-centricity is here to stay - it is almost inevitable that as insurance providers look to transform digitally that they will become more customer-centric and data-driven as they look to leverage their data streams to provide new services for their customers"
Increased competition for incumbents
Andi Dominguez, Principal – Global Insurance at Quadient:
The wider industry's move to customer centricity is driven by the simple fact that if insurers do not deliver the right combination of digital, mobile, in person, and traditional channels – at the right time for the needs of each consumer – they will lose market share to newer insurance providers. As tech giants like Amazon that are known for their seamless customer experiences begin to enter the market, the threat is only increasing."
[Ends]
Word count: 2,444