Insurtech Glow raises US$22.5mn in Series A round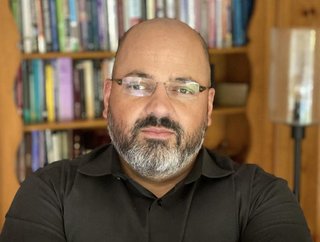 Samad Wahedi, Founder and CEO of Glow
Insurtech Glow has raised US$22.5mn in its Series A funder to expand its offerings to the SME marketplace and provide affordable, flexible cover
Insurtech Glow has raised US$22.5mn in its latest Series A funding round, the company announced.
The San Francisco-based insurtech which offers digital insurance solutions to the SME marketplace, matches companies with carriers that are best suited to their requirements. Glow then provides flexible, time-sensitive, low-cost cover to customers.
Glow, which was launched in 2018, is filling market demand caused by a gap created b traditional insurance providers who have moved upmarket leaving smaller firms behind. Agents, they say, tend to use a "blunt instrument approach" in offering insurance policies to mall enterprises.
The latest Series A finding round was led by Cota Capital, along with Markd, Startup Venbture Capital, AV8 Ventures and Maiden Re, among others.
Glow provides frictionless cover to the MSE market
The core aim of Glow is to automate the insurance process for SMEs. According to reports, the small business sector of insurance currently has an an estimated underserved demographic of US$100bn. The result is that small businesses are often poorly catered to in terms of insurance cover, as policies tend to be inapproriate for their operations, size and budget allowances.
Glow is seeking to change that by providing frictionless, tailored, cost-effective cover that provides the right level of protection for each small business.
Glow executives has said the latest finding injection will be used to expand its services across more states and build out its platform.
Glow CEO Samad Wahedi, explained, "If you're a small bakery, you want to know that your employees and your assets are safe but your focus is baking. At the same time, insurance comes out of your margins. Overpaying can mean a lot of cupcakes. We use data and cutting-edge technology to make sure you're always protected with the right coverage so you can focus on building your business."
Meanwhile, investor Ben Makla, Partner at Cota Capital, confirmed that Glow is disruting small business insurance. He said, "Small business insurance is a $100 billion market, and it's underserved and underinsured."
He added, "Glow's approach has all the elements the industry needs to bring small businesses into the new era of digital insurance. It offers the platform small businesses are moving toward. It's consolidated and convenient, and it helps the small business bottom line."