Insurtech Gateway incubator announces close of Seed Fund II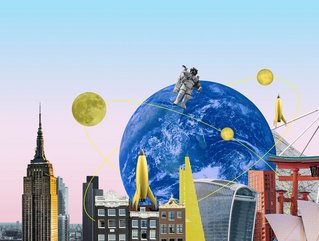 Insurtech Gateway is a leading industry investor and incubator for the global insurtech sector based in Australia, supporting startups internationally
Insurtech Gateway, a leading industry incubator, has announced the close of its Seed Fund II. The move will enable Insurtech Gateway to support a further 20 startup teams with its programmes and backing over the next four years.
The initiative will provide backing to the Series A stage. But further details of the new fund, including the amount, are yet to be disclosed.
Insurtech investor is Australia's leading specialist insurtech investor and provides early capital to support mission-driven international founders to build and launch an insurtech idea. Currently, the incubators support 20 portfolio companies in the UK and four in Australia.
The company's mission statement reads, "We believe that insurance and technology can transform society. But, the insurance sector has yet to realise its emerging role as both the enabler and protector of high growth sectors."
It continues, "We created a place where independent founders can build sustainable partnerships with insurers, regulators and co-investors; all while still shaping their ideas."
Insurtech venutures supported by Gateway
Launched in 2016, the Insurtech Gateway has "authorized incubators in London and Sydney, supporting 24 portfolio companies, live in 37 countries, working with 26 insurers."
The incubator has also been responsible for the success of several leading insurtechs in Europe including By Miles, Humn, Coincover, Nayms, Loadsure, Bondaval, Collective Benefits, and Floodflash.
Transformative technology for the insurtech industry
Speaking about the launch of Seed Fund II, Richard Chattock, Insurtech Gateway's CEO, explained, "We are proud to have created a place where independent founders can build sustainable partnerships with progressive insurers, regulators, and co-investors."
He said that Insurtech Gateway founders backed by Insurtech Gateway are supported from pre-seed to Series A.
Javier Santiso, CEO and general partner of Mundi Ventures, said the funding climate for insurtech was tougher for companies in 2022, but that the need for more disruptors has never been so robust. "The funding environment has cooled off from the 2021 euphoria, but the industry still offers huge opportunities and is waiting for much disruption. "We have seen a strong correction in public market valuations and some degree of pullback also in the private market."
He added, "But in the long term, insurance is still a huge market with very low investment compared to fintech and health. It is great to see Insurtech Gateway launching a new fund to help close the insurtech funding gap."