Insurtech Company Lemonade Acquires Metromile for $500m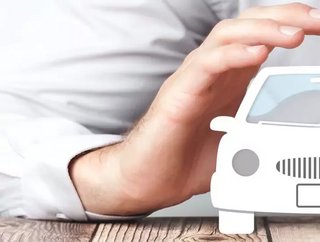 In its first acquisition, Israeli founded insurtech Lemonade is accelerating its new auto insurance service by purchasing Metromile, a pay-per-mile service
Metromile, an innovator in the insurance industry, has been acquired by Lemonade. This purchase is a significant acquisition for both companies and will help Lemonade to expand its offerings.
The insurtech industry is becoming increasingly competitive, with legacy insurance firms developing new services. Meanwhile, new insurtech startups and even established fintech businesses like Revolut are also attempting to get a piece of the action.
Purchasing Metromile is a sensible play giving Lemonade a competitive edge in the highly competitive auto insurance marketplace. It gives Lemonade the opportunity to expand its offerings and enhance its existing suite of products. It is a win for both companies.
Metromile's technology allows customers to pay only for the miles they drive while offering personal accident coverage at no extra cost. With this acquisition, customers will also benefit by being able to get all of their auto insurance needs in one place.
The Lemonade-Metromile acquisition already faces a potential roadblock
Unfortunately, the acquisition has already elicited the services of a fair-competition law firm, Halper Sadeh LLP, to assess whether it is in the interests of Metromile's shareholders. The legal team is looking into whether the company neglected to account for its shareholders' interests, as required by federal securities laws and its obligation to act in the best interest of investors.
During the evening of 8 November 2021, Metromile's stock on NASDAQ rose 10%, suggesting the attorneys may already be on the losing side of the corporate battle. However, it's not fully clear why the law firm got involved in the first place, and there is a possibility Lemonade could have paid a lower price for the pay-per-mile auto insurance company.
In any case, both companies stand to benefit from their acquisition deal, and these actions will not impact customers. Time will tell what happens with Halper Sadeh LLP as well as how it will affect Metromile's share price going forward.
And either way, Lemonade has made a big splash in its first acquisition, gaining valuable expertise and expanding the company's suite of products as a result.