Timeline: The story of Lemonade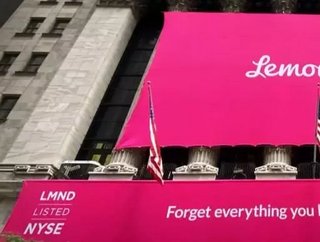 Hailed as the most successful insurtech to launch stateside, Lemonade's journey to the top has been a swift and dramatic ride...
Lemonade has been rated the top insurtech company in the US by numerous leading review sites.
According to independent reports, 94% of policyholders indicated they are likely to renew their policy, 96% would recommend their services to a friend and 97% have rated their claims experience positively. Such odds were unheard of in the insurtech sector until now, as Lemonade continues to disrupt the marketplace.
We tracked their journey to success, pinpointing the company's milestone moments.
2014
The meeting
Shai Wininger and Daniel Schreiber meet for the first time through a mutual friend. They discuss the possibility of starting a business. Although Wininger had launched four previous businesses, neither of them had insurance industry experience. So they hired industry veteran Ty Saglow to help them found their enterprise. 
2015
Lemonade is born
Lemonade launches as a licenced carrier that sells its own products and services and in its first funding round in December 2015, raises $13m through investors Sequoia Capital and Israeli VC Aleph.
2016
Customer generation
Following it's official launch, Lemonade takes off with unprecedented success, signing up more than 14,000 customers within its first six months of operation. In the same period, Series A and B funding rounds generate a further $48m in investments to expand the company. Lemonade also becomes one of the few insurance companies to receive B-Corporation certification.
2017
Kerching!
The money continues to roll in as investors fall over themselves to provide capital to the growing insurtech. Allianze and Sound Ventures join up, as well as SoftBank - raising the investment total to $180m. 
2019-2020
Lift-off
Lemonade announces a further $300m investment from SoftBank taking its investment capital total to $480m. In April the company launches in the Netherlands. In July Lemonade becomes a public company, and in December, the insurtech wins its trademark dispute with T-Mobile over the use of pink on the Lemonade logo.